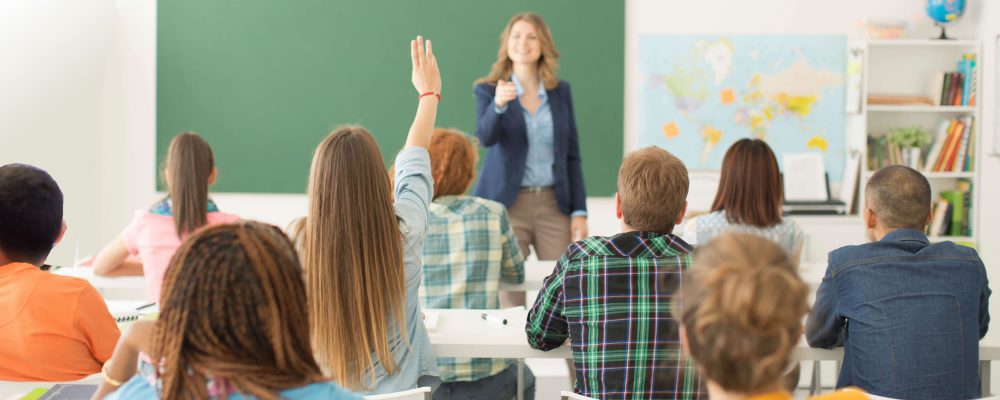 The Best Gift You can Give to Your Child is
Education
Let Us Help You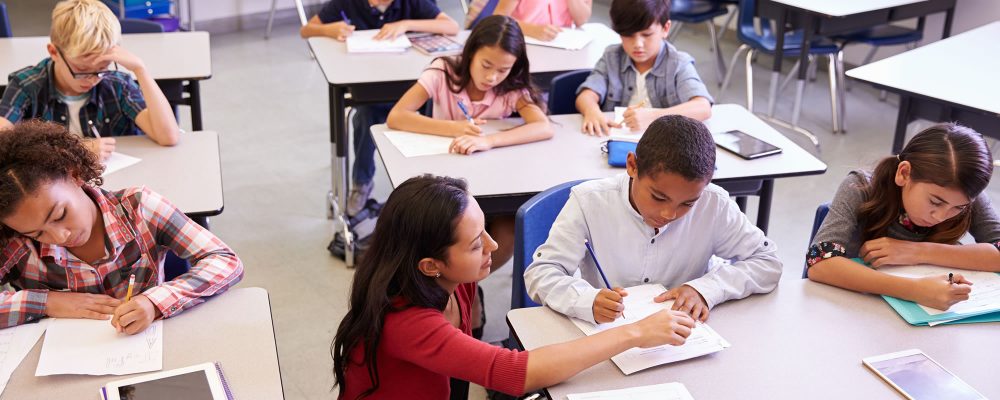 Small Groups
OC CLass Tutoring
Selective High School Tutoring
Find out more ...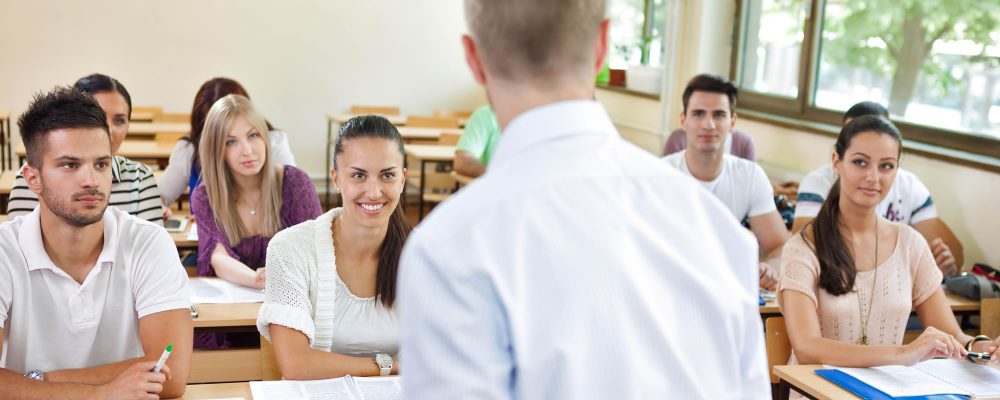 HSC Tutoring
English, Maths, Chemistry, Biology, Physics & more ...
Talk to Us Now
We can Help Your Child "Achieve Their True Potential"
Creating Independent Learners, Guiding Them Towards Excellence
Every parent has a single goal and vision for their child – Acquiring an OC Class placement, a placement in a selective high school, achieving a high HSC ATAR and being offered a placement in their chosen University. At Master Coaching Hurstville we are a pioneer in small group coaching and tutoring centre in Hurstville and we adhere to our mission statement – "Empowering all Students Towards Academic Success".
Building a Successful Academic Future
In order to give your child an exceptional head start to their learning and development Master Coaching Hurstville offers professional tuition for all levels. We recognise that each and every student is unique, with different levels of confidence, which is why our tutors tailor their lesson plans to suit student's specific learning needs.
Empowering Students Towards Academic Success for Over 20 Years
From the onset I have taken a personal objective to ensure every student reaches their full potential. We are not a tutoring factory. We employ experienced Tutors who personally work with every student and develop a strong working ethic that leads to excellent learning outcomes. I regularly converse with my tutors regarding the progress of every student to ensure the student is benefiting from the coaching provided.
Testimonials
Catie got 221 in the Selective School Exam. She got accepted to Caringbah High which was her first choice. Thanks for the coaching – I feel confident it helped her a lot. Diane was very diligent in the way she covered the syllabus over the 12 month coaching period.
Gary Snellgrove
After going through years 7-10 un-phased by the type and level of work I was hit by the change that came in year 11 and year 12. By the end of year 10 I had very high aspirations for my HSC year when things weren't going as planned in year 11 I sought help from Harry knowing the high success rate of master coaching. In year 11 I was barely passing my mathematics 3-unit exams struggling with the work and level concepts. After 2 years together with Harry I increased my mark from a fail to an 88 (a high Band 5) in the HSC in 3-unit math's and 88 in 2-units math's. This increased my mark from 16th to 2nd in 3-unit and from 30th to 5th in 2-unit. I found that the dedication, knowledge and support that was provided at Master coaching helped in the hard times when school seemed to have passed me by.
During year 12 I had a very keen interest in Chemistry. Whilst I had struggled a little in year 11 I knew that to gain the big marks in the HSC I would need an extra edge that master coaching could provide for me over other students in the state. Throughout year 12 in tutoring we had a very strong class which provided the competitive and helpful drive to excel at the work that was given. After a year in chemistry tutoring I went from rank of 10 and average mark of 75 to rank of 2 and a HSC mark of 92. Overall I believe that master coaching was a vital ingredient in my HSC success allowing me to reach an UAI of 99.35 and entrance into Advanced Science and a scholarship under the Talented Student Program at the University of Sydney. I can only offer my greatest thanks and highest regard for the work, effort and dedication that is provided by master coaching which allowed me to get one step closer to fulfilling goals for my future.
Rose-Marie Scarlato
My daughter Nina attended Master Coaching selective high school classes at Hurstville once a wekk during 2008 & 2009.
She gained an excellent mark of 225 and this year enrolled at Caringbah High School which was her first choice.
We would like to thank the excellent teaching of Dianne and Harry's assistance during the time Nina attended Master Coaching. The lessons helped her to excel in and understand and think through her school work at a higher level. This along with the teaching she gained at her primary school helped her to achieve her entrance score. She enjoyed her lessons at Master Coaching and was never over burdened by excessive homework.
Shubha, Vinay & Nina Kolhatkar
We're very pleased to share with you fantastic news that have just arrived – our daughter Milica got a place in Caringbah Selective School and she is the only one from her school this year that managed to get in. She is very happy and has acknowledged that the preparations she has done through Master Coaching have helped her a lot, especially with improving her writing and mathematical skills and with the exam time management, which was crucial in achieving the best results. Big thanks to your team on behalf of our family, we look forward to our daughter Maria joining Selective School preparation classes next year.
Sanja & Ratko Milosavljevic – Gymea Bay
My daughter attended Harry's Master Coaching for 12 months in order to help her gain confidence for the selective test. I was very pleased with Harry's staff. Both Dianne and Jim were extremely friendly and professional people who made each lesson comprehendible and fun.
Harry and his team are to be commended for their enthusiasm, dedication and professionalism towards the students and their parents.
We were delighted when our daughter was able to gain a placement at our chosen selective high school. I have no hesitation in recommending Harry and his team for any coaching. Well done Harry and thank you.
Mrs K.
We were very impressed with the high standard of tutoring provided by master coaching. Our tutor was both a friend and mentor in helping us prepare for the HSC. She provided us with a range of knowledge and skills which greatly supported our approach to the HSC. Moreover, the scaffolding and insight for writing she presented to us increased our confidence and ability in essay writing and preparing for the HSC. Our tutor also directed us about where to find exemplars that we could use as benchmarks of excellence to assist in practising the writing of essays.
Harry and Elizabeth
I first attended Master Coaching for the selective high school test in Years 5 and 6. This was a huge help and so I decided to come back in Years 11 and 12 for Math's Advanced and Extension 1 classes. I am currently half way through Year 12 at Caringbah High school. Attending just once a week has improved my understanding of the concepts we learn at school and I am much more confident with harder exam questions. It's unlike some other tutoring schools that simply bombard you with homework and endless questions; here you can go through whatever you need help with at a pace that suits you. I am very happy with my marks so far and thanks to Master Coaching am ranked in the top ¼ of students at a selective high school for both advanced and extension 1 Math's. Harry and all the tutors do a great job and the classes are actually enjoyable! I would definitely recommend Master Coaching to other Year 11 and 12 students.
Nina
Master coaching was a key element of my success in the HSC. Having achieved an end of year mark in English of around 60 in Year 11, my parents signed me up for tutoring lessons with Elisabeth. She was an brilliant tutor who was able to help me write solid essays and bring forth concepts that I would have never been able to bring forth on my own. I carried on English tutoring throughout the whole of Year 12 and this brought my school marks up from the late 50s to the late 80s by the end of the year. Without her help I never would have achieved a high band 5 in English and an atar that was 10 marks over what I expected- leading to me being able to get into my previously thought unattainable dream course of Economics and Arts at Sydney University. I would recommend Master Coaching to anyone struggling with English in the HSC- and would particularly like to commend Harry for his support throughout the year and Elisabeth for all her outstanding help as a tutor!
H. Tayeb
Achieve Your Dream with the Right Guidance of Master Coaching Tutors...
At Master Coaching, we believe in building, nurturing, and sustaining the bright minds of the children for selective school tutoring and HSC tutoring. We constantly strive to adapt to the best education know-how possible to deliver quality and motivating learning for the kids.
We create pioneering learning tactics for the learners, from children schooling to HSC Teens. The expectation of the parents and students are very high from the tutors of Master Coaching. Our little gems come from few of the best selective schools in the town like Scots College, Newington College, St. Vincent's College, Trinity Grammar School, and many more.
It is an honor for us to receive a letter from the Federal Member of Banks, Mr. David Coleman, stating, "your tutoring service offers a necessary facility for smart, driven young people in the electorate who need to be challenged beyond their school work." Education brings positivity in people and enthuse them to do better work for the society. We seriously think that every individual must learn and grow in life and not limit themselves just to the school hours.
Why Master Coaching Hurstville?
Trustworthy – We are sharing knowledge to help the students grow since more than a decade. We have high success rate and students are getting offers from their first preference school. All our students come from the most reputed schools and colleges in town
Top Resources – Master Coaching is based in Hurstville. It is centrally located for an easy and convenient access for the parents and the students. We have all the modern amenities to help the child with their learning.
Experienced Tutors – All members of our panel are experienced and knowledgeable teachers. Our tutors are all experts in various subject areas like HSC English, HSC Math, HSC Physics, HSC Biology, HSC Chemistry and more. They are competent in managing the age groups they teach. All our tutors are experienced in dealing with the Australian syllabus.
Customised – We understand that all the students cannot have equal intelligence. Some may be good in English and some may have a great understanding of Math. We are not judgmental about the weakness of the student. Their weakness is our challenge. Our tutors are highly qualified academic alumnae and post graduates. We customise the learning module of the student according to the particular requirement of the child.
Affordable & Stress Free – With in-depth knowledge and experience, our tutors help the student in achieving their dream without any tension. The exam fever is over when the student is learning at Master Coaching. We offer you a reasonable rate which is another reason for the parents to be free of anxiety in this world of expensive education.
News and Blog
Do you wish to achieve best result in Chemistry? Of course, every student wants to but often listed knowledge of just the syllabus is not enough to achieve the ATAR score that every student dream. The Chemistry syllabus includes redox reactions, calculations, experimental techniques, and more can confuse the students…
Our Aim
We aim to make your learning process exciting, easy and effective. We trust the power of these 3 'Es' which can help you face the real challenges of the world. We are deeply committed to solving these challenges faced by the students.
Our Methodologies
We offer small group and individual coaching wherein each child is evaluated individually to understand their potential. The learning objective should never be to scare the kids. Students must be able to love what they are learning to grasp it effectively. We conceive innovative education expertise that restructures the learning process.
Our endeavor is to create a lifelong solution for the students, help them achieve band 6 in HSC, and encourage them with the right support to excel in their life. We combine work along with play to help the kids learn a particular lesson rapidly. Our courses are designed, executed, tested, and carried out perfectly.
Master Coaching Tutor Hurstville - Located to All the Neighbouring Suburbs
We are located in Hurstville – within close proximity to the primary suburbs. Parents from Allawah, Arncliffe, Banksia, Bardwell Park, Bardwell Valley, Beverly Hills, Bexley, Beverley Park, Bexley North, Blakehurst, Brighton Le Sands, Carlton, Caringbah, Connells Point, Dolls Point, Carss Park, Kingsgrove, Kogarah, Kogarah Bay, Kyle Bay, Kyeemagh, Lugarno, Miranda, Mortdale, Monterey, Narwee, Oatley, Peakhurst, Penshurst, Ramsgate, Ramsgate Beach, Riverwood, Rockdale, Roseland, San Souci, Sandringham, Sylvania, Wolli Creek as well as, from the Eastern Suburbs can enrol their children at our private tutoring centre Hurstville.