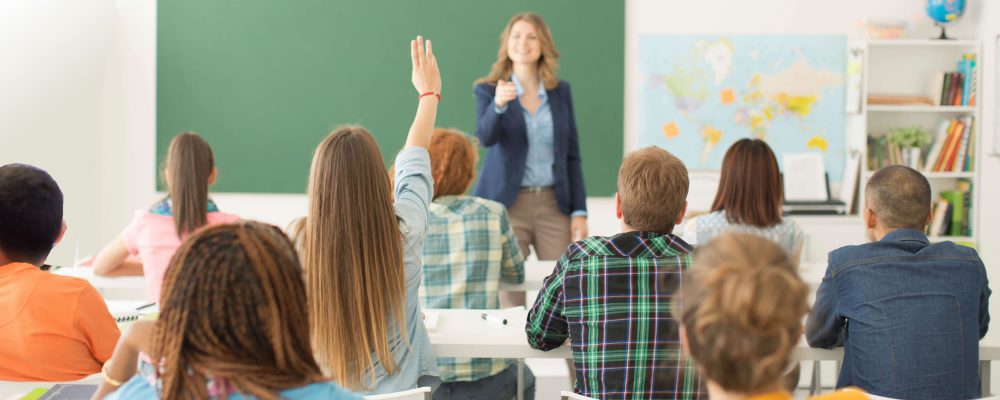 The Best Gift You can Give to Your Child is
Education
Let Us Help You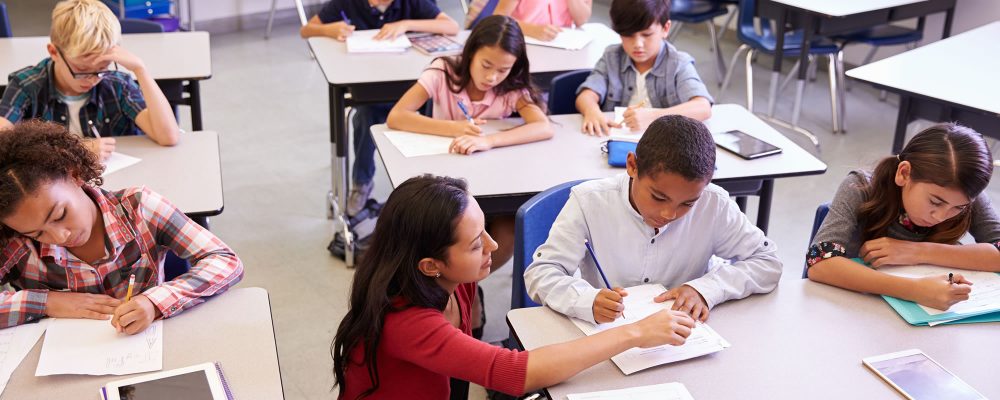 Small Groups
OC CLass Tutoring
Selective High School Tutoring
Find out more ...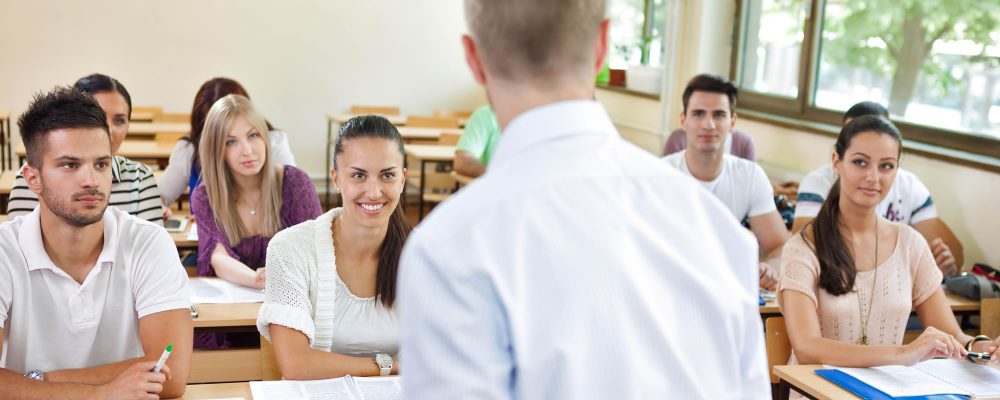 HSC Tutoring
English, Maths, Chemistry, Biology, Physics & more ...
Talk to Us Now
We can Help Your Child "Achieve Their True Potential"
Creating Independent Learners, Guiding Them Towards Excellence
Every parent has a single goal and vision for their child – Acquiring an OC Class placement, a placement in a selective high school, achieving a high HSC ATAR and being offered a placement in their chosen University. At Master Coaching Hurstville we are a pioneer in small group coaching and tutoring centre in Hurstville and we adhere to our mission statement – "Empowering all Students Towards Academic Success".
Building a Successful Academic Future
In order to give your child an exceptional head start to their learning and development Master Coaching Hurstville offers professional tuition for all levels. We recognise that each and every student is unique, with different levels of confidence, which is why our tutors tailor their lesson plans to suit student's specific learning needs.
Empowering Students Towards Academic Success for Over 20 Years
From the onset I have taken a personal objective to ensure every student reaches their full potential. We are not a tutoring factory. We employ experienced Tutors who personally work with every student and develop a strong working ethic that leads to excellent learning outcomes. I regularly converse with my tutors regarding the progress of every student to ensure the student is benefiting from the coaching provided.
Testimonials
Anja has been offered a position at St George Girls' High School in 2012 and has accepted the offer. We are very grateful to your team of wonderful tutors, especially Rose & Diane who helped her get over the line. Thank you for your support & we would like to extend our gratitude to your staff.
Iromi Flamer-Caldera
We just wanted to say thank you to you and your teachers for your help over the past year. Rebecca got into St George Girls High School (first choice) with a mark of 218.66. I've left a thank you on your Facebook wall too. We're very pleased with the result, and she's very excited about next year. She is the only one who got in to St George Girls from her school, through a fair few tried and so I'm interested to know if anyone else from Master Coaching got into St George? It would be nice if she knew some other girls who were going, a head start for making friends would be great!
Dr Rachel Hocking
My daughter Chloe a Year 10 Student a few years back was really struggling with Maths, in fact she hated it and was talking about not doing Maths for her HSC. She had limited options for her subject selections, so i encouraged her to give Maths a go. This is when we began searching for a good tutor. Harry from Master Coaching come highly recommended.
She started tutoring and within a few months was keen and even liking it again. The tutor was responsible for giving her a way of looking at Maths differently a new perspective therefore making it easy to understand. She went on to do 2 unit Mathematics for her HSC and excelled with a very decent 89% mark in her final exam.
Without a doubt it would not have been possible without the help of the tutoring she received at Master Coaching.
Our thanks to Harry and his team of professional tutors.
Regards
Dora Mourdoukoutas
My name is Charlie Setiawan of Blakehurst High School, and I attended Master Coaching in 2007. I can happily vouch for the quality of Master Coaching Hurstville, and its coach, Harry Athanasatos.
A few weeks after the HSC trial examinations, I was quite disappointed with my internal marks in both HSC Chemistry and Mathematics subjects. In order to boost my marks for the final round, I needed an effective tutor who is both effective and professional. Harry satisfied those criteria and has done a great job in teaching!
Harry is a friendly and professional teacher who has done an excellent job in assisting me to attain higher marks than I previously thought myself capable of achieving. His specialised, personalised way of teaching provided me with broad knowledge and profound understanding in both subjects. I am particularly pleased with my final Chemistry mark, moving up from fifth to third position at my school. My internal assessment was 88 and my external examination mark was 90, achieving a Band 6! I would not be able to score a Band 6 in Chemistry without Harry's expertise, assistance and endless practice. Similarly in Mathematics, without his dedication, 79% would have been unthinkable, considering Mathematics has been my worst enemy.
Charlie Setiawan
My son Harrison had been struggling with his grades in high school Maths and English, and required help. After searching for a local tutor I decided to give Harry's Master Coaching a try to lift my sons grades. After only 6 months my sons grades had gone from bottom of his grade/ way below average to well above average, with assessment results starting to reach top of his grade (year 9) post mid year. What a dramatic difference in such a short amount of time. Harry did a great and professional job in assessing my son to suit his tutoring needs and requirements. The tutoring team are friendly, efficient, very knowledgeable and helpful. I would strongly recommend Harry's Master Coaching to any parent who is either concerned for their child's grades, or wishes them to progress further in their studies. My son goes to a top private school that has failed to provide good grades. Only Harry's Master Coaching has been successful in turning this around and giving my son any hope or chance of a bright future. This has been an invaluable necessity to my child's education, and I would urge any parent who wants to see their child succeed to give Harry's Master Coaching a try.
Paul C
First up I would really like to say thank you so much for all the help you have given me. Before I started at Master Coaching, my scores in physics were way below average, with my scores being as low as 8/60 for one test. It's obvious that physics was my least favourite subject, and one that I definitely had no passion for. Plus, being school captain of Sydney Technical High School, I was constantly busy with something, so perhaps my physics scores suffered because of that.
However after my mum enrolled me at Master Coaching, I found that after just one lesson I actually enjoyed physics. Zac, my physics tutor, taught in an extremely comprehensive and clear way, but what really makes Zac and Master Coaching stand out the most is; they actually cater to what you need and what you don't understand.
I completed my external HSC physics exam yesterday. I went into the exam confident, and came out feeling even more so. Prior to my exam I could barely make it through just one or two questions… In the multiple choice section alone. After just three weeks with Zac and Harry I was able to make it through an entire paper from multiple choice to short response/extended response and finally to my elective topic, Quanta to Quarks.
Thanks again Harry for improving my skill in physics, my confidence in the subject and for providing a truly unforgettable learning experience. Anyone and everyone should definitely give Master Coaching a go.
John Li
We're very pleased to share with you fantastic news that have just arrived – our daughter Milica got a place in Caringbah Selective School and she is the only one from her school this year that managed to get in. She is very happy and has acknowledged that the preparations she has done through Master Coaching have helped her a lot, especially with improving her writing and mathematical skills and with the exam time management, which was crucial in achieving the best results. Big thanks to your team on behalf of our family, we look forward to our daughter Maria joining Selective School preparation classes next year.
Sanja & Ratko Milosavljevic – Gymea Bay
Thanks for helping me achieve beyond my expectations in HSC Chemistry. I thought I'd try coaching classes after being disappointed with my half yearly rank (10th) as I wanted to gain the best possible outcome in the course and was struggling with the more challenging areas of the course.
Having a tutor enabled me to concentrate on areas I found difficult so I was able to improve my overall rank to 4th by the end of the year. I approached the HSC exam with confidence of knowing that I'd done everything I could do to achieve my best possible results. I was overjoyed to achieve a Band 6 (a score of 92), which was even higher than I hoped.
Other students at my school have asked for the key to my success and I've recommended they see you at Master Coaching. Thanks again for all your help. My only regret is not coming to see you sooner.
Elisabeth Slingsby
Achieve Your Dream with the Right Guidance of Master Coaching Tutors...
At Master Coaching, we believe in building, nurturing, and sustaining the bright minds of the children for selective school tutoring and HSC tutoring. We constantly strive to adapt to the best education know-how possible to deliver quality and motivating learning for the kids.
We create pioneering learning tactics for the learners, from children schooling to HSC Teens. The expectation of the parents and students are very high from the tutors of Master Coaching. Our little gems come from few of the best selective schools in the town like Scots College, Newington College, St. Vincent's College, Trinity Grammar School, and many more.
It is an honor for us to receive a letter from the Federal Member of Banks, Mr. David Coleman, stating, "your tutoring service offers a necessary facility for smart, driven young people in the electorate who need to be challenged beyond their school work." Education brings positivity in people and enthuse them to do better work for the society. We seriously think that every individual must learn and grow in life and not limit themselves just to the school hours.
Why Master Coaching Hurstville?
Trustworthy – We are sharing knowledge to help the students grow since more than a decade. We have high success rate and students are getting offers from their first preference school. All our students come from the most reputed schools and colleges in town
Top Resources – Master Coaching is based in Hurstville. It is centrally located for an easy and convenient access for the parents and the students. We have all the modern amenities to help the child with their learning.
Experienced Tutors – All members of our panel are experienced and knowledgeable teachers. Our tutors are all experts in various subject areas like HSC English, HSC Math, HSC Physics, HSC Biology, HSC Chemistry and more. They are competent in managing the age groups they teach. All our tutors are experienced in dealing with the Australian syllabus.
Customised – We understand that all the students cannot have equal intelligence. Some may be good in English and some may have a great understanding of Math. We are not judgmental about the weakness of the student. Their weakness is our challenge. Our tutors are highly qualified academic alumnae and post graduates. We customise the learning module of the student according to the particular requirement of the child.
Affordable & Stress Free – With in-depth knowledge and experience, our tutors help the student in achieving their dream without any tension. The exam fever is over when the student is learning at Master Coaching. We offer you a reasonable rate which is another reason for the parents to be free of anxiety in this world of expensive education.
News and Blog
Do you wish to achieve best result in Chemistry? Of course, every student wants to but often listed knowledge of just the syllabus is not enough to achieve the ATAR score that every student dream. The Chemistry syllabus includes redox reactions, calculations, experimental techniques, and more can confuse the students…
Our Aim
We aim to make your learning process exciting, easy and effective. We trust the power of these 3 'Es' which can help you face the real challenges of the world. We are deeply committed to solving these challenges faced by the students.
Our Methodologies
We offer small group and individual coaching wherein each child is evaluated individually to understand their potential. The learning objective should never be to scare the kids. Students must be able to love what they are learning to grasp it effectively. We conceive innovative education expertise that restructures the learning process.
Our endeavor is to create a lifelong solution for the students, help them achieve band 6 in HSC, and encourage them with the right support to excel in their life. We combine work along with play to help the kids learn a particular lesson rapidly. Our courses are designed, executed, tested, and carried out perfectly.
Master Coaching Tutor Hurstville - Located to All the Neighbouring Suburbs
We are located in Hurstville – within close proximity to the primary suburbs. Parents from Allawah, Arncliffe, Banksia, Bardwell Park, Bardwell Valley, Beverly Hills, Bexley, Beverley Park, Bexley North, Blakehurst, Brighton Le Sands, Carlton, Caringbah, Connells Point, Dolls Point, Carss Park, Kingsgrove, Kogarah, Kogarah Bay, Kyle Bay, Kyeemagh, Lugarno, Miranda, Mortdale, Monterey, Narwee, Oatley, Peakhurst, Penshurst, Ramsgate, Ramsgate Beach, Riverwood, Rockdale, Roseland, San Souci, Sandringham, Sylvania, Wolli Creek as well as, from the Eastern Suburbs can enrol their children at our private tutoring centre Hurstville.