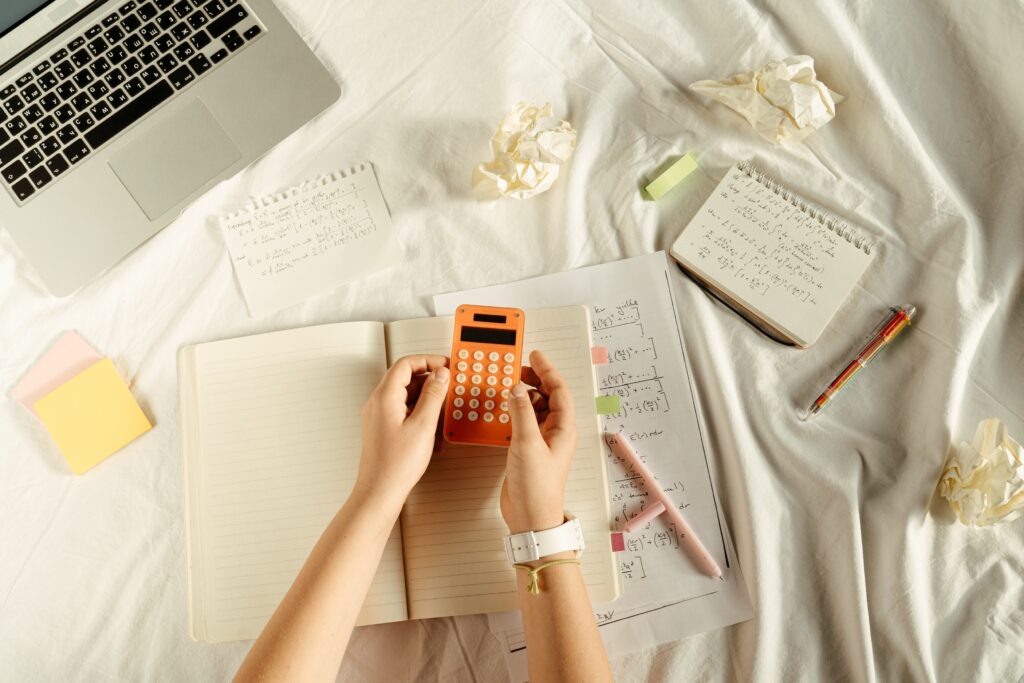 Maths & Maths Extension 1
Tutoring for maths at Master Coaching is renowned for its focus on teaching effective techniques and approaches to answer difficult HSC problems. Master Coaching ensures that students have access to a wide range of resources, including practice papers from a variety of sources. These resources include unique questions that have been selected to challenge students to develop sophisticated mathematical reasoning and problem-solving techniques.
As a result, students are introduced to questions that challenge them to identify when and how to apply the mathematical theory that they have already learnt. A common problem amongst HSC students is that they have difficulty recognising how and when to apply theory to questions in different contexts.
At Master Coaching, the coaches adopt a four-pronged approach to teaching mathematics:
Firstly, there are theory classes to consolidate basic concepts and theories.
Secondly, students are provided with questions of varying difficulty and asked to apply the theory they have recently learnt.
Thirdly, there are frequent quizzes on current and past topics to measure the students' skill levels and abilities, highlighting where revision is needed.
Finally, students are given feedback about their individual progress.
Given the pervasiveness and importance of Mathematics in the "real world", Master Coaching imbues students with an understanding of the problem-solving and critical-thinking skills that will be used throughout their lives.
We offer one on one tutoring for this subject, as well as a free trial lesson which can be booked via our contact page.
After just three months with Harry I have achieved beyond my expectations. Deciding to embark on the journey of 3 unit maths 8 weeks behind was a risky decision, and my teachers, my parents and I had doubts…

In my most recent assessment I came 2nd in my class blitzing the average by over 40%, I owe it to Harry as he motivated me to be where I am today and still reminds me not to become complacent. I have no hesitation in recommending Harry strongly to anyone in struggle or wishing to improve their skills in mathematics.

~John Stathis. Read the complete testimonial as well as other testimonials from previous students here
General Maths
In the study of General Mathematics, students develop mathematical skills that are useful in study, work and daily life. Students develop their knowledge and understanding of financialmathematics, data analysis and measurement.
Tutoring from Master Coaching will help students become interested in this subject by demonstrating how important mathematics is in our world. Tutoring will develop your Childs mathematical capabilities so that they can confidently apply mathematical ideas and techniques to solve problems quickly and accurately in their exams.
Students are shown how to read and interpret problems and shown a range of techniques and tools and are exposed to a wide scope of questions of varying difficulty.
Each topic has a strong theory foundation, students will have this explicitly taught to them in a way that is easy to comprehend and links directly to the mathematical processes that are required to use. Following this, students will work through topic specific questions and shown how simple calculations build into complex responses. Students will be given extensive opportunities to practice and apply these skills in a variety of contexts. Finally exam preparation will ensure that students are confidence in applying their knowledge and will be given ongoing feedback so they feel supported in order to further their learning.
Overall General Mathematics relies heavily practice and application. At Master Coaching students will be given the time and resources to ensure they achieve the best marks possible.
We offer one on one tutoring for this subject, as well as a free trial lesson which can be booked via our contact page.
Unlike some other tutoring schools that simply bombard you with homework and endless questions; here you can go through whatever you need help with at a pace that suits you. I am very happy with my marks so far and thanks to Master Coaching am ranked in the top ¼ of students at a selective high school for both advanced and extension 1 Math's.

~Nina, Read the complete testimonial as well as other testimonials from previous students here