Unlock the Power of Online Tutoring When You Need It Most
COVID-19 pandemic has changed our lives in many ways, especially with the recent disruptions taking place in the school system. Are you worried that your child is going to get left behind during this time and wondering where you can get help with online tutoring? Master Coaching Hurstville is here for you when you need us most. Master Coaching Hurstville has been offering after school tutoring for students in Sydney for the last 20 years. During the coronavirus outbreak, our priority is to provide continued academic support to our hundreds of existing students through an online leaning platform. Master Coaching Hurstville is now extending its outstanding online tutoring service to all students throughout Australia, so do not let your marks suffer because of coronavirus or distance; get ahead with your studies with Master Coaching Hurstville.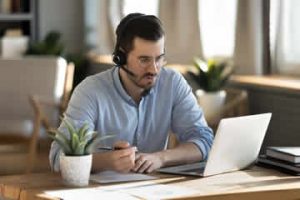 Master Coaching Hurstville believes in empowering every student to reach their full potential and study goals. Our Tutors work with students to help them find their "study mindset" bringing together their skills and focusing their efforts on achieving exceptional academic success to achieve educational goals. Our online tutoring classes follow the Australian curriculum; it is the perfect solution to allow your child to continue learning and having the best possible chance of succeeding at school.
We understand that finding a trustworthy online tutor is a challenge, and our goal is to make your life easier. Master Coaching Hurstville has 20 years of tutoring experience, and our new virtual leaning service is an extension of experienced tutoring services – an excellent opportunity for students Australia wide to access private tutoring. Whether your child is falling behind or looking to excel, our quality-assured approach to tutoring, expert tutors and interactive content will maximise their learning experience. Learn with Master Coaching Hurstville online tutoring, and you can enjoy all the benefits of our normal tutoring sessions from the comfort of your own home. See & communicate with your tutor, ask questions and share digital documents just like you would in a classroom. During the online learning session, you will get the individual attention that you need, detailed feedback from your tutor on your work and interact with other students as you learn together. Through all this, you can be sure that we make your learning as interactive as possible.
Our online tutoring areas include:
Selective High School Placement Test
High School Tutoring Yrs 7 – 10
HSC Preparation Tutoring – Yrs 11 & 12 – all subjects
Accessing online learning with Master Coaching Hurstville is simple; all you need is a laptop with internet access and a free Zoom account. We will set up the tutoring session and send you an online invitation. You are just a click away to start learning with one of our experienced online tutors. Sign up today and make the best decision for your child's education.
Contact us today on 9580-6377