Give Your Child the Best Chance at the Selective School Test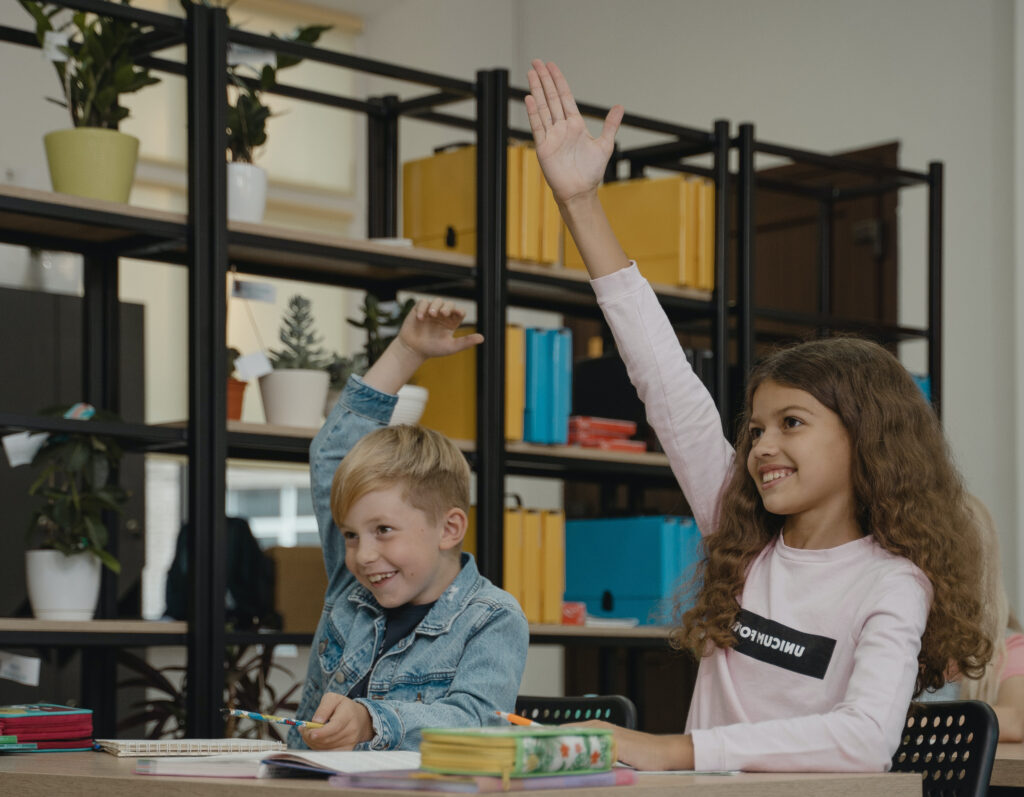 At Master Coaching Hurstville, we offer extensive Selective School preparation courses that build fundamental core skills needed in partaking in the exam.
For 2021 and beyond, the NSW selective exam will take on a different format that includes:
Reading (existing)
Writing (existing)
Mathematical reasoning (new), and
Thinking Skills (new)
In our Selective School Preparation Program, students will learn and develop a strong conceptual understanding of all key concepts. Students will receive one on one support where our skillful tutor will cater to each student's weakness and work along with them to perform their best.
Each week we provide mock exams for students to practice the test under exam conditions and will then receive detailed feedback on where to improve. Tutors will also go through each question in a detailed manner and ensure to keep up with the student's pace, ensuring they do not fall behind and motivating them to excel and build confidence.
Master Coaching is well known as one of the best professional tutoring providers in Sydney, with over 20 years of experience. All our tutors are experienced and highly professional to help your child acknowledge their true potential. We are here to help your child prepare for the selective school test and give them the best possible chance of achieving a placement at their desired school. We make sure to do this in a fun and relaxed way to ensure their love of learning is enhanced.
Why Get Tutoring for the Selective School Exam?
The Selective High School Placement test is very specific about what is required and how marks are awarded. Sometimes academically gifted children miss out on a placement at a selective school simply because they are not practiced in what the test is asking them to do.
For others it is the pressure of the exam itself which does not give them the ability to put their best foot forward. Some simple technics and practice can help to make sure your child can perform under the pressure of the exam.
Working with a tutor who is familiar with the requirements of the selective school test, and experienced at helping children do well in the exam is key.
How we prepare Students for the Selective High School Exam:
Reading Comprehension
Reading involves students to read and interpret all genres of text such as narrative extracts, articles and poetry. Each week students will read and answer exam-style texts that require deep critical thinking and making connections to the texts. Tutors will help them understand the structure of the texts and use step by step approach to teach students how to answer various questions.
Mathematical Reasoning
The new test format requires students to solve questions not just by critically analysing the problem and solving it correctly, not just simple calculations. Not only do students need to learn the fundamentals of primary school maths they must also utilise this knowledge to tackle scenario-based questions. At Master Coaching Hurstville, we provide weekly mock exams to ensure students understand the format and structure of the exam. The mock exam features a range of different types of problem-solving questions where students are taught to analyse and think critically in answering them. Each week they will learn strategies on how to solve the questions where Tutors will break down concepts in order for students to understand the content easier.
Thinking Skills
Thinking Skills replaces the General Ability section in the Selective exam and was introduced in 2021. The test includes two main components: problem-solving and critical thinking.
Problem-solving consists of mathematical and logical problem questions where students need mathematical knowledge and analytical skills to solve them.
Critical thinking consists of inductive and deductive reasoning where students are asked to evaluate the impact of additional information and give a conclusion or statement. Students will need to develop general knowledge and common sense in tackling these questions. At Master Coaching Hurstville, we aim to provide both of these new components into weekly lessons where students will undertake mock exams to practice thinking broadly and engage with a variety of different levels of questions.
Writing
Students are required to produce quality writing texts ranging from narrative, persuasive, informative, discussion and news report. Here at Master Coaching Hurstville, we ensure students write with proper grammar and structure their writing cohesively. Each week, students are given different types of questions and stimuli where tutors will teach them how to produce a thoughtful and well-expressed writing piece with limited mistakes. Students will then receive personalised one-on-one feedback where they know the areas to improve and write confidently.
You can read about our approach to tutoring on our about page, or see what previous students have to say on our testimonials page, or get in contact with us to get started. We offer a free trial lesson to make sure we are the right fit for your child.