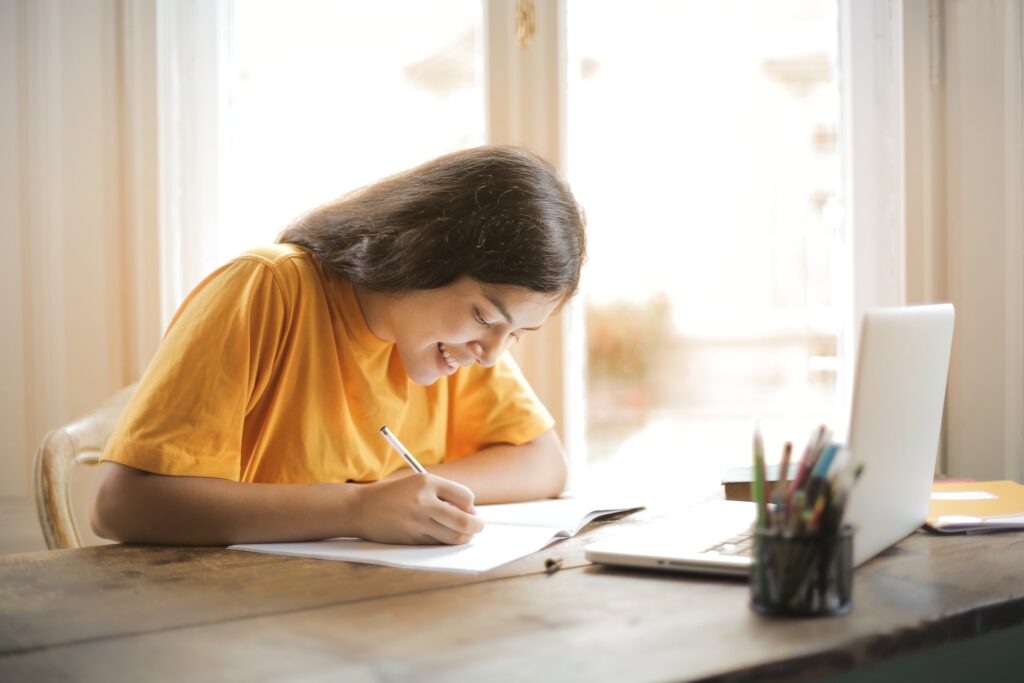 Here at Master Coaching, we take a particular interest in early high school students, because it is during these formative years where proficient writing skills are developed and consolidated. By making sure students are confined and on the right track early we are setting them up for success in the years to come.
We also offer a specialised writing course for ESL students.
Year 7 and 8 English
In the coaching of Year 7 and 8 English, text types are reviewed with emphasis on literary techniques. The techniques used by authors form the foundation of future essays and analysis of texts. Narratives, poetry, Shakespeare and creative writing are studied as is an introduction to visual techniques and their application in modern advertising. At Master Coaching, young students are supported to increase their confidence, expand their vocabulary, refine their grammar and learn the skills needed to succeed in writing for high school English.
Years 7 and 8 can feel like a major step for students. The level of English expected can often feel overwhelming for students. Here at Master Coaching, we focus on equipping our students with the skills they need to become proficient writers. Students are guided through the structure of essay writing and imaginative writing in particular as these are major components of the syllabus throughout high school.
Year 9 and 10 English
Since English is a mandatory subject throughout high school education, it is essential that all students are confident in writing. At Master Coaching, we teach Year 9 and 10 English with a focus on developing skills in analysis and writing. As essays are a major component of HSC English, they are a primary objective of our classes. As a small class, we engage with unfamiliar texts and analyse the techniques embedded within them. Following this, students individually answer either short questions or an extended response in the correct structure, which is later marked by the coaches. This method builds students' confidence while preparing them for the level of writing and analysis expected in senior high school.
During Year 9 and 10 students develop and expand the vital skills they will need to succeed in Year 11 and 12. For this reason is it pivotal for students to expand their understanding of different textual forms as well as build up their confidence in analysing and interpreting language and meaning. In many ways Year 9 and 10 are key transition stages. Year 11 and 12 can often feel daunting and overwhelming for many students, therefore students who prepare particularly in Year 10 experience a smoother transition into senior school. Here at Master Coaching we aim at ensuring that students have a solid foundation built upon language, techniques and well-structured writing as well as a thorough understanding of textual integrity.
You can read about our approach to tutoring on our about page, see what previous students have to say on our testimonials page, or get in contact with us to get started. We offer a free trial lesson to make sure we are the right fit for your child.