Do you wish to attain highest marks in Physics? Of course, every student wants to but often listed knowledge of just the syllabus is not enough to achieve the ATAR score that every student dream of. The HSC Physics syllabus requires not only an understanding of concepts, but an ability to apply knowledge by solving problems using calculations and experimental techniques. In schools, the teacher is in a pressure to complete the syllabus. They really don't have much time to focus on a particular child and their understanding of the concept and as a result the student doesn't have the tools and preparation to achieve their best results. At Master Coaching Hurstville, our experienced and knowledgeable Physics tutors help every single child to excel in the subject. Master Coaching Hurstville is a team that strives hard to help your child come out of the regular stress and complication of any subject and make it easier for your child to understand the basics of a chapter or syllabus.
Understanding of Physics
What does the subject Physics consist of? It is a study of physical phenomena in nature that we encounter every day such as dynamics, waves, electricity, magnetism, thermodynamics and light. HSC physics presents these topics in a relevant context by demonstrating their impact on technology and our everyday lives. Physics presents a unique way of thinking as concepts are analysed using scientific techniques that allow students to quantify and predict the behaviour of different systems.
We have the competence to teach Physics as the head tutor has completed advanced tertiary physics at the University of Physics. In order to make the process of studying easy, break down the syllabus into the most simple and relevant points and provide examples for students to practice with. The students who did very poorly in their previous examinations have seen their results drastically improve with our guidance. Our experience of tutoring several students to band 6 level makes us the trustworthy Physics tutors for your children.
Our complete endeavour remains to build the confidence of the child and prepare them thoroughly for Physics in a simple and engaging way. We have the necessary knowledge of the course and adaptable teaching methods to assist students of any ability level. This includes students who are still working through the course and developing their understanding to complete their HSC in the upcoming year and secondly, the students who are advanced in their physics studies and just wish to improve in their exam techniques.
Our Mode of Teaching Physics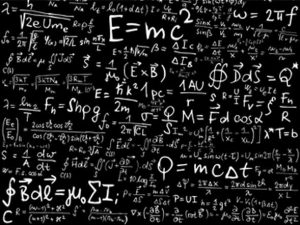 Each of our students is offered with exclusive customised programs by our experienced Physics tutors. The tailored program is designed to complement the curriculum or the syllabus of the student with the scope for addition or corrective work as per requirement. Master Coaching Hurstville's Physics tutors work with classroom assignments and plan for upcoming tests so that students are well prepared for Physics throughout the school year.
Our techniques of teaching Physics is simple so that that the students can adapt to the subject and score high in their exams. The Physics tutors in Master Coaching Hurstville will focus on developing understanding and confidence in the students so that they are able to think analytically and scientifically on their own. Our mode of teaching also includes weekly homework, several short tests, analysing the test results, and further work on the confusing and problematic areas.
The HSC physics course is both interesting and challenging and has significant real world applications. Unfortunately, in many schools, physics is taught in a complicated, unstructured and unapproachable fashion, creating a level of confusion within the classroom, sapping a student's enthusiasm and giving them a perception of the subject as being too difficult for their capabilities.
At Master Coaching we realise that when taught correctly, any student can achieve fantastic results in physics.
We teach physics with a very strong focus on gaining an in depth understanding of key concepts in the syllabus, rather than just rote learning and memorising content. This ensures that the student has the necessary knowledge and skills to answer the wide variety of questions they can encounter in their exams.
Our teaching method is as follows:
Each individual dot-point of the syllabus is taught thoroughly with the students being given the opportunity to ask their own questions so that they are not being left behind
Real-life examples and simplifications are used to ensure each student's understanding and keep them engaged in the lesson
The students knowledge is tested and improved through practice questions and past HSC papers in order to prepare them for their upcoming assessments
Proper exam techniques are taught and practiced with feedback being provided by the tutor to help each student properly communicate their knowledge and maximise their marks
Comprehensive resources are provided so that students receive all of the required information to aid them in their study
Regular updates on each students understanding and performance are communicated to both the student and their parents, helping to identify areas that require further improvement in order to optimise their marks in the HSC Physics course.
Whether your child hates Physics or they are unable to understand the subject so, confused and disheartened, our Physics tutors ensure that your child is able to approach physics problems effectively. They give an in-depth knowledge of the subject and nurture the interest of the students to help them in the process of learning Physics and face the examination with confidence.. If your child wishes to achieve outstanding results, call us now.