Lay a Solid Foundation from the Initial Stages of Learning with OC Class Tutoring
Every child faces various kinds of challenges at different points of schooling. It is obvious that every caring and practical parents will always try to strengthen their child's self-esteem, love for learning and academic achievements whenever imaginable. In schools, it is not possible for one teacher to judge the potential of each child out of several students. The dream of every parent to see their child achieving band 8 and above in NAPLAN or clearing the opportunity class to get through the most desired selective high school is just a step away. MyMasterCoach is one of the most trusted OC class tutoring, NAPLAN and selective high school tutoring provider in your town. We help in fulfilling your dreams by analyzing the true potential of your child and guiding them through each course to attain confidence and face the challenges.
Why is OC Class Tutoring Essential?
Often a quiet child in class lags behind while his peers get through their choice of schools easily. Why is it so? Have you ever thought? It is because the quite child lacks confidence. He doesn't have the courage to go in the forefront to clear his doubts. He never tries to participate in class interaction and neither he opens up in front of his parents to let his questions find a way.
It is common and there's nothing wrong with your child. He just needs to understand his skills at the very young age. We help the child from as early as Year 3 with OC class tutoring to understand his skills, analyze, and then design a program that can help your child grow. Our OC class tutoring aims to prepare a child taking up the test at Year 4 to get a placement in opportunity classes in Year 5 and 6 by increasing their level of self-confidence, their inquisitiveness, their overall abilities to take up the challenge and face it without fear.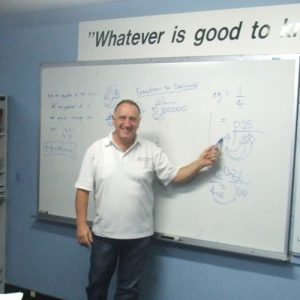 What are the factors that Qualify Your Child's Entry to the OC Class?
There are two factors that is vital to getting through the OC Class-
Qualifying the OC Test that comprises of 3 subjects Mathematics, English, and General Ability.
The child's performance in school in the Year 3 and Year 4 and NAPLAN.
How the OC Class Tutoring Help to Shape Your Child?
Not only qualifying the OC Test with our OC class tutoring, we also offer NAPLAN tutoring, selective high school tutoring, and HSC tutoring to prepare your child in all the required subjects by motivating them not just academically but also in dealing with time and stress management. All our tutors are highly experienced school teachers who consolidate the knowledge groundwork for each student and help in developing their skills in critical comprehension, syntax and grammatical knowledge, logical deductions, the concept of fraction, arithmetic, percentage, etc.
The students are analyzed according to their skills and prepared thoroughly for the upcoming OC test. The OC class tutoring includes weekly evaluation of the students to help them understand the exam strategies, management of time, and developing their skills by growing confidence.
MyMasterCoach is a trusted partner for your child's education. Whether OC class tutoring or NAPLAN and selective school tutoring, all our tutors give special attention to each child and prepare them according to the potential of the child to get through the OC classes and further without facing many difficulties.