Do you wish to refine your creative and analytical skills? No need to look for resources here and there. Master Coaching's English Workshop For Year 12 offers you comprehensive resources that include contextual and textual analysis, along with critical reading. From structuring and writing an essay to perfect your creative writing skills by expressing your own insights, our English workshop for Year 12 teaches your every aspect of English learning. Our workshops are a great way to get ahead and reduce stress during your HSC year.
Why is the English Workshop for Year 12 vital?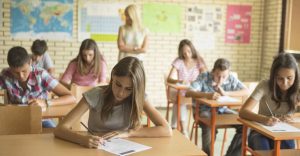 English Paper 1 is perhaps the most important individual exam of the entire HSC. The top two units of English are always included in the calculation of ATAR. It is a must for all advanced and standard English students to sit for the paper and are compared to one another using the marking criteria. Thus, it is an exam which students cannot afford to be underprepared.
Master Coaching's English Workshop For Year 12 is designed keeping the detailed study of English papers in mind for thoroughly guiding and fully preparing the HSC appearing students. We keep trying various strategies and tactics to help the students in producing the best results with maximum marks and guaranteed results reflecting the effort from the students.
Week One: Creative Writing
General exam strategies
Study tips
Overview of Paper 1 Exam
Breakdown of rubric
Guide to creative writing
Review of band 6 responses
Creative writing checklist
Mark maximiser guide
How to plan, structure, write and review creative writing
How to improve vocabulary and other technical factors
Week Two Comprehension
Study and practice techniqu
How to maximise marks
How to properly structure responses
Exam strategies
How to link to rubric
Examination of past HSC questions
How to quickly and efficiently analyse texts
Review of advanced literary techniques
Review of proper study notes
Week Three: Analytical Writing
How to breakdown and respond to HSC style questions
Proper essay structure
Use of sophisticated techniques
Fundamental skills for advanced analysis
How to convert thought and ideas into top band writing
How to improve composition and analysis
How to write succinctly and concisely
Planning and writing efficiently
Week Four: Practice HSC Exam
We'll conduct a practice exam to put everything students have learnt into action
Feedback will be given for all sections of the exam as well as further tips as to how to further improve
Support Your Child with Master Coaching's English Workshop for Year 12
Does your child become nervous as the exam approaches? Whether just English content or nervous about the entire HSC exams, we ensure that the student is thoroughly prepared at the end of the workshop. You can definitely support your child by joining Master Coaching's English Workshop For Year 12 that makes the children confident and well prepared for the approaching HSC exams.
We break down the exam into specific sections and examine the several approaches that are available to the students. This helps them to find one approach that best suits them. We also share various tips for every section of the English paper by recognizing and working through the weak points while consolidating the knowledge and building the confidence of the child in their strongest section.
Our English workshop for Year 12 prepares your child for both the trial as well as HSC English examination. Our batch of students attending the workshop has an in-depth understanding of the complete content, the ways of conveying their analysis in an effective and sophisticated manner, and the ways of breaking down and answer the questions efficiently. We evaluate the top band responses, develop both analytical and creative skills and provide the past years test papers as well as further content to help the students develop a clear understanding of all facets of the English syllabus. Through this, students can walk confidently into the exam hall and be well positioned to secure top marks.
Our English Workshop for Year 12 help the students to relax and remain stress-free while facing the most vital English HSC exam. We ensure your HSC success by preparing you not just for syllabus oriented questions but also help you develop and express your own ideas for insightful responses.