Move Ahead With Year 10 Maths Accelerant Classes
Starting in January 2021, Master Coaching is establishing its very first Year 10 accelerant mathematics class, designed to tailor towards keen students who want to gain the best possible preparation for their senior years ahead!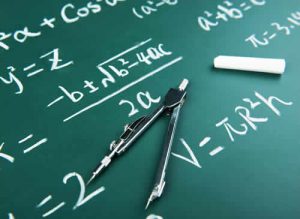 When it comes to achieving success in Year 11 and the HSC, the most effective methods are undisputedly rooted in early preparation. This means that the most successful HSC students tend to have a strong foundation in their pre-senior coursework, and have also developed study and learning habits that ensure them proper organisation and structure during their busiest and most challenging schooling years. Additionally, what is usually overlooked by students and parents when preparing for HSC success is the ability of a student to properly sit an exam. Exam skills and technique are often just as important as knowledge and confidence with the course content, especially in a subject like mathematics, where there can often be intense time pressure in conjunction with complex concepts and challenging questions. This means that whilst a student may know the mathematical concepts inside out, they may still fall short of their goal at the hands of their test-taking ability.
We're currently looking for Year 10 students with drive and tenacity to join our brand new accelerant mathematics class, which will maintain a focus on strengthening students' pre-senior coursework knowledge and familiarity, as well as extending them with aspects of the senior course, such as non-linear functions, probability and expected value, trigonometry, functions, graphing, and a small portion of calculus. As well as this, the class will maintain a focus on exploring test-taking tips and exam techniques in time management, multiple-choice strategies, reading time plans and more. By building a strong basis, grounded in consistency and continuous improvement, you are ensured the best possible chance of achieving, and hopefully even surpassing your goals for Year 11 and 12!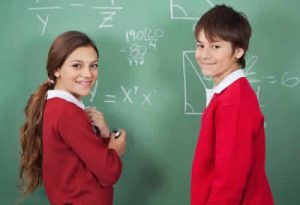 One of the additional benefits of this class will be the strong connections that highly motivated students can establish with each other, fostering an environment where each student encourages one another to improve and progress. In this way, tackling Year 10 and the gruelling years to follow will seem less like an individual battle, and more like a team effort. Sharing questions and discussing concepts and exam techniques with others is also undoubtedly one of the most effective ways to improve one's own abilities, as students can learn what methods work or do not work for others, and subsequently begin to incorporate or remove them from their own repertoire of strategies.
The class will be run by Master Coaching's Head Mathematics Tutor, Thomas, who knows what it takes to succeed in both senior and intermediate levels of high school. In 2018, Thomas achieved a NSW ATAR of 99.65, with scores of 99 in Extension 1 Maths and 97 in Extension 2 Maths, and was also awarded Dux of Newington College HSC in the same year. He currently studies at the University of Sydney in a specialised advanced mathematics program and has interests in quantitative finance, health-tech and medicine. Since graduating high school, Thomas has assisted hundreds of students that have walked through the doors of Master Coaching to achieve their academic goals, from Year 7 to Year 11 and the HSC!
Contact us today on 9580-6377 for a trial lesson