In today's competitive world, it is crucial to work hard and have an additional edge over your competitors. That's the only way you can achieve success. The desire to excel in life stems from the time we are students. Parents, teachers and students alike – aim for the single most important goal – achieve academic success. Every school has a classroom with numerous students. And this arrangement does not allow teachers to provide individualised and focused attention to students. We at Master Coach have devised a classroom setting that enables our teachers to train, teach and help students enrolled at our centre from the core. Our classes with limited seats – ensure students get the most of the course. Master Coach is located in Hurstville and if you need a tutor Wolli Creek – you can seek admission to our private tutoring centre.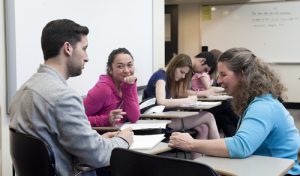 Master Coach offers a cohesive study program and course for students who are in high school, preparing for HSC examination, NAPLAN, selective high school test, OC class preparation or even UMAT programs. We offer private tutoring to students who need HSC English tutor, HSC Chemistry tutor, HSC Physics teacher, and HSC Biology tutor. Our teaching staff consists of a team of certified, experienced and trained tutors – who share the same goal and vision as our students. They are committed to helping the students understand every aspect of their curriculum and syllabus, utilise the elements in an everyday life situation and gain in-depth knowledge and expertise to tackle challenges during the final examination.
Our customised study programs are based on student requirements, school materials, and syllabus. However, our teachers go beyond the system to train students to solve problems – which will help them in building a strong foundation for their future. At Master Coach, we employ only the best teachers – who are not only competent tutors but also great communicators. Our tutors strive hard to connect with students from varied levels – inducing elements of efficiency, morale, and confidence in children – so that they can deliver their best academic performance. In fact, we make sure to develop a classroom ambiance that is friendly, warm, interactive and supportive. We also encourage fellow students to collaborate and work as a close-knit peer group – help each other to climb the stairway to success!
At Master Coach, we assist our students in acquiring a substantial amount of insight to their abilities, strength and core values. We inspire and encourage them to develop interests in subjects – which they are scared to pursue. Our tutors make them get over their fear of the concerning subject and enable the students to enjoy while learning and perform without any incurred dread!
You can visit our website to know more about Master Coach Private Tutoring Centre, get the necessary course details, the subjects we offer and our current – exclusive programs. If you wish to talk to our experts or any one of our tutors, you can visit our centre and schedule an appointment for the same. We at Master Coach encourage parents to become active participants in their children's academic develop and work along with them to achieve success!