Master Coach Private Tuition Centre is located in Hurstville. And it is only a few minutes away from the primary suburbs, like, Roseland. We are amongst the most established, credible and reputed private tutoring centres in the region. We offer teaching programs for students appearing for HSC examination, OC Preparation, NAPLAN, Selective High School examination, and year 2 to year 12 students. So, if you are in need of tutor Roseland for your kid, you can bank on us.
We specialise in a range of subjects – from English, Physics, Mathematics to Chemistry. With over a decade's experience and a team of proficient teachers, we are proud of our results. Students enrolled at our centre gain success in every aspect of their academic life. Our teaching staff consists of teachers who are dedicated and committed to helping each and every student. Since we do not house more than 15 students in each classroom; our tutors are able to offer customised and individualised attention and focus on every student. We select our teachers with pre-determined criteria and analysis.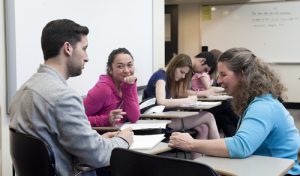 Our teachers not only possess years of experience and certification from prestigious institutions, but they are also trained and counselled to handle students with varied needs. We strive to assist our students to deliver top-notch results by allowing them to work within a structured, cohesive, accelerated and comprehensive learning programs. You can find HSC Physics tutor, HSC Chemistry tutor, HSC Biology tutor, Economics tutor, Business Studies tutor, Legal Studies tutor, HSC Mathematics tutor and HSC English tutor at our Master Coaching centre.
We at Master Coach provide expert level private tutoring to students. Our team of teachers helps in boosting the academic performance of students, as well as, driving them to increase their confidence level. We believe in motivating students and becoming their academic mentors. Thus, we have developed a classroom setting where every kid feels comfortable and inspired. You can check for tutor Roseland and even visit our centre for further information. We can counsel your child and understand key points of concerns or problems that he or she is experiencing in school. Our student programs are aligned with school board examination curriculum. You don't have to worry about neglect or non-cooperation in that aspect.
We will not only guide and train your kid to complete the syllabus, work as per the worksheet and guidelines, but also enable them to master the art of using theoretical components in real-time and effective avenues. We also understand that as parents or guardians you need consolation and full guarantee when it comes to the academic progress of your child. Thus, we regularly communicate and connect with parents, sharing our feedback, reviews and more relevant to their children and allowing them to become a part of the teaching process. We provide complete transparency to parents – which also allows them to keep in touch with every requirement of their kid or kids. Enroll at our Master Coach Private Tutoring Centre and stay above your competition and achieve academic excellence.