Whether primary school coaching or selective high school coaching, it is indeed a necessity and not a luxury these days with the immensely high competitions that surrounds your child in their everyday life. As a parent, it is vital that you are aware of the weaknesses and strengths of your child and guide them with tutor Rockdale in a better and more efficient ways where their potential can be explored to the fullest.
Only attending school is very hard for your child achieve the results that you wish for your kids. Being in Rockdale, often people gets depressed thinking how to get proper learning centers close by. Master Coaching located at Hurstville is just a 12minutes drive from Rockdale and one of the best OC class preparation center and selective high school and primary school coaching center that can build a strong foundation for your child's education.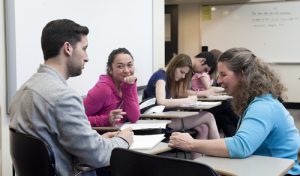 At Master Coaching, we try to build small groups so that the attention is equally distributed among each child and effective learning follows. All our tutors, be it HSC English tutor or HSC Chemistry tutor and others are state rank holders with 99+ ATAR. We are completely aware of the tricks and tips you require to hit the bull's eye to clear your HSC.
Our HSC Physics tutor covers the syllabus first and then frame questions from various reference books to ensure that every child has a strong theoretical knowledge of all core options and topics. Apart from the course studies, our HSC Mathematics tutor or HSC Biology tutor or any other subject tutors entirely make sure that separate question papers are made for each child based on common questions and past papers judging the potential of the child.
Master Coaching is a result driven coaching center that creates programs following the curriculum and offers every child with a wide-ranging understanding of a particular theory, exam technique, and skills to get to the top in your HSC. Whether you wish to increase your school assessment rank or want to see substantial progress in your test results, Master Coaching can help you succeed.
Do not let traveling between Rockdale and Hurstville come in between your child's bright future. We are the leading coaching centers in town and have proven our worth with all our kids getting through their choice of schools. We are just a call away or you may visit our website to know more about us. Let us help the budding future of tomorrow to grow with perfection.