When it comes to excellence, both parents and students want to score the highest in different academic fields. Along with high marks, excellence in performance, aptitude and IQ level, ensures a bright future for students. Master Coach is aligned with the same purpose, vision and goal of such parents and student and have developed a set study program, built a unique learning environment and combined a team of best tutors at our centre. We are in Hurstville and close to many of the primary suburbs, inclusive of Riverwood. If you reside in Riverwood and are looking for tutor Riverwood for your kid, you can easily find our Master Coach Private Tutoring Centre.
At Master Coach, we specialise in training and helping students from year 2 to year 12. Our expertise lies in preparing students for the HSC examination, NAPLAN, Selective High School exams, OC Study Preparation, UMAT and other competitive academic exams. Our study programs are designed keeping the school board curriculum and syllabus intact. We also have classroom settings that are unique, and in compliance with student needs. Each class consists of not more than 15 students – which in a way, sets us apart from other private tutoring institution. Given the limited seating arrangements, our tutors can focus and be attentive to each student, thereby, understanding them and their requirements to the core.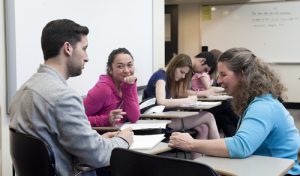 Master Coach provides customised programs for students appearing for Selective High School exams, OC class preparation, NAPLAN and HSC exams. With us, you can access HSC English tutor, HSC Chemistry tutor, HSC Biology teacher, HSC Mathematics tutor, Economics tutor, Business Studies tutor, Legal Studies tutor, PDHPE tutor and HSC Physics tutor. And if you need tutor Riverwood in any of these subject or streams, you can directly get in touch with us. We offer counselling and one-on-one tutor-student sessions, whereby, we have a comprehensive knowledge of the concerning student, as well as, his or her requirements, pain points he or she is experiencing and areas he or she needs utmost concentration, focus, and assistance.
At Master Coach, we give the highest preference to each student enrolled at our centre. We understand that every pupil is different, with unique needs and strengths. Thus, we have prepared customised study programs, keeping individualised core needs intact. Our team of skilled, competent, experienced, certified, committed and passionate teachers are credible enough to determine and study student calibre, credibilities, along with their weaknesses and strengths. The process gives them a solid direction to guide students and help them improve their performance level from the core.
Enroll at our centre in Master Coach today and provide your kid with the best platform to find and achieve academic excellence. Connect or talk to our teaching staff or us directly, before enrolling or taking the final decision and get acquainted with our study programs, classroom settings, team and more. We guarantee to develop a drive, a thirst for achieving the greater heights of life, confidence level, and positivity in your child because we have over a decade of experience in education sector.