Children thrive and excel in different academic fields when they are provided with additional attention and training. A school environment is incapable of offering individualised focus on each student because of the massive number of students occupying every class. And we know giving a child the educational empowerment rests on parents. We at Master Coaching believe in sharing the similar ideology and vision of parents.
When it comes to giving the best to students, we do not hold back. We are a private tutoring centre, located in Hurstville, which is close to the major suburbs. If you need tutor Ramsgate Beach, you can enroll your kid at our centre. We offer focused and one-on-one classroom environment to the student, thereby, empowering them to achieve excellence at par!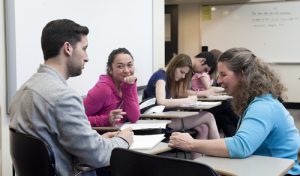 We are more than just a private tutoring centre. Our passionate team of teachers and administrators are committed to helping each student in realising their academic dreams. We help them to pave the path towards success above and beyond school education. At Master Coaching, we offer primary school coaching, OC class preparation, selective high school coaching, HSC English tutor, HSC Chemistry tutor, HSC mathematics tutor, HSC Physic tutor and HSC Biology tutor.
We work towards providing a goal-oriented classroom setting that not only supports but also addresses individual strength, weakness, high and lows of students. In the process, we assist our students in the development of academic self-confidence and drive them to reach their full potential!
For tutor Ramsgate Beach you can check out our Master Coaching Private Tutoring Centre. You can visit us with your kid, talk to our counsellor and teachers, discuss your child's strengths and what problems he or she is experiencing in school. We can help you define a strategic plan, designed along the lines of your child's curriculum and syllabus, along with goals and together we can work in achieving the same.
Our teachers are certified and trained – especially to work with students appearing for HSC, selective high school programs, OC, NAPLAN and similar competitive courses. They will not only prepare students to understand and grasp every aspect of their syllabus but also direct them to make the best use of the theories in functional regions. This particular approach motivates and inspires students to take a thorough interest in their academics and build a constructive future out of it.
At Master Coaching, we provide a limited-seat classroom environment. The arrangement is directed to enable our teaching team to concentrate on each student and create a warm, supportive and cooperative learning environment. We also keep the respective parents of our enrolled students, informed about different development and performance level of each student. As a result, parents are also given a chance to participate in the overall development of their students' academic protocols.
You can visit us at Hurstville directly or get in touch with us via our website. We are always available to connect with parents and students, understand their issues, requirements and work with them to achieve the best results in different aspects of their academics!