Here's a chance to ensure academic success for your child – with us at Master Coaching Private Tutoring Centre. We are situated in Hurstville – a few minutes distance from Penshurst and other adjoining suburbs. Find a tutor Penshurst at our centre and give your kid the opportunity to do not only great at school examination but also develop additional skills and improve his / her knowledge in every subject.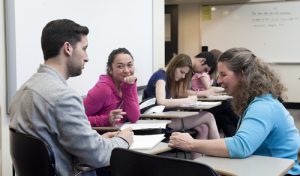 Master Coaching – we provide private tutoring in a classroom setting and specialise in helping students who are going to give NAPLAN, HSC, OC class preparation and selective high school test. We choose our tutors with utmost proficiency and care so that your child gets only the best. You don't have to worry about the assigned syllabus and completion of the curriculum. Our tutors will handle every part of the process.
Master Coaching has over a decade experience, and we are credible enough to ensure a student's performance is given the required boost. We have a stringent process of selecting and employing tutors at our centre. We hire tutors who have strong communication skills, best academic record, and ones who hail from strong academic backgrounds.
Our tutors have years of experience in guiding students having varied level of attention, knowledge grasping and learning ability. They are further certified and trained to guide and aid students who need an extra push or assistance in undertaking specific subjects.
We at Master Coaching are thoroughly committed to enabling every student to achieve fantastic and admirable academic results. We are aware that each student has varied learning capabilities and style. Thus, we prepare a customised study program and an individualised curriculum to meet every student need.
We take a lot of pride when we say that our teaching staff is one of the best in the industry. They are great communicators and competent tutors. They strive to connect with students from the level they will be able to understand and learn effectively. Our tutors induce the same morale, efficiency, and elements in each classroom, to make the environment supportive, friendly, warm and interactive.
You can find a tutor Penshurst with us at Master Coaching. We offer private tutoring to students who need HSC English tutor, HSC Chemistry tutor, HSC Physics tutor, HSC Biology tutor, OC class preparation, selective high school programs and NAPLAN. If required, you can visit our centre, talk to our tutors and guidance experts, learn more about our individualised study programs, check out our classroom ambiance, resources, materials, understand what we are offering, what are your kid's requirements and how we can help your child in achieving academic excellence.
Our experts can also conduct a one-on-one session with your child and/or you and create a customised plan for his or her educational needs. We at Master Coaching guarantee to help your child improve his or her performance level at school and score the highest in various examination programs. You can visit our website to learn more about our offers and make the right decision as per your requirements.