Every child needs additional academic guidance and help at some point or the other – especially if she or he is going to give HSC examination, NAPLAN or selective high school tests. Schools try their best to provide undivided attention to students, but due to the number of kids in every institution, it becomes a daunting task for teachers to give that extra helping hand to students who need it the most. Master Coach Private Tutoring Centre ensures that additional assistance and guidance for every student. Our centre is located in Hurstville, which is not far from suburbs like Narwee. You can access the best tutor Narwee at our centre.
Each class at our Master Coach private tutoring centre is built and developed to house at least 15 students. The limited seating arrangement per classroom allows our tutors to guarantee an in-depth focus on every student requirement. We specialise in study and tutoring courses for students appearing for NAPLAN, selective high school, OC class preparation and HSC examination. And you can enroll to get HSC Biology tutor, HSC Chemistry tutor, HSC English Tutor, HSC Physics tutor and HSC Mathematics, tutor.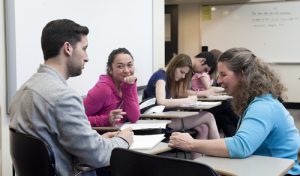 Our study program is devised in alignment with the school exam board oriented syllabus. Thus, students enrolled at our centre are not only tutored and trained to complete their primary curriculum but also work on skill and knowledge enhancement in the process. Our team of passionate and experienced teachers makes it possible for our students to excel in different academic juncture, as well as, build a stable future for themselves. Our tutors are certified professionals, each having University educational qualification and ad-hoc training background in teaching and training students appearing for competitive and selection based examination.
As mentioned above, each class is designed to house less 15 students; we make it a point to create a supportive, warm and cooperative environment, where students become co-tutors for others and help each other to solve problems, tackle different academic issues and more. The tutors will act as their guide, helping, training and driving them to understand the syllabus, solve problems, create a logical understanding of every subject and go through a series of test or trial exam process. Our study programs are customised to the core. Thus, we are capable of meeting every student need.
If you want to enroll your child at our Master Coach centre, you can find a tutor Narwee or from any location nearby Hurstville. We are available with complete support and counseling system to help students and their parents/guardians to make an informed decision by admitting students to our centre. We also have an option for students to select an individualised program, based on their ability, skills and academic requirements. You can also talk to our experts to learn more about your child's needs and what she or he is experiencing academically. Get in touch with us via our website or contact us to know more about your training centre, classes, tutor team, classroom settings, batches and more.