The hottest topic of the debate is children schooling and their admission in the selective high school amongst the parents. The importance of learning is not an unknown subject. In every corner of the world, successful results in every sphere count the most to attain a successful career. Living in Mortdale, you need tutor Mortdale. Master Coaching located in Hurstville is the best tutoring center to motivate your child to take up studies very seriously. Just about 7 minutes drive from Mortdale, Hurstville is located centrally from all other suburbs as well to reach Master Coaching tutoring conveniently.
If your child is lagging behind and you are unable to guide him, stop worrying and let the primary school coaching at Master Coaching tutoring throw the guiding light to influence your child for productive output. At times, there are some exceptional students who are naturally talented in academics. In the year 4, the placement test for the Opportunity Class is conducted for the Year 5 and 6. At Master Coaching, we are experienced and proficient in training your child for the OC class preparation. Our aim is to grow the love for studies within each child who join us to get through selective high school at one go.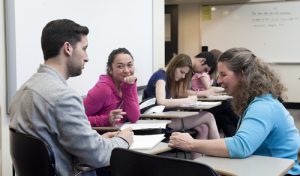 We believe coaching has the power to create an impact on students. Being in Mortdale, the opportunities might be fewer but Master Coaching, Hurstville opens up all the doors for your child. Coaching is not just for OC class preparation where only a few talented and gifted children compete. Master Coaching tries to give exposure to all the students and guide them with the right format of questions.
Often, the students get confused and nervous in the examination hall resulting in failure or low percentage and that is what tutor Mortdale can help. We have qualified HSC English tutor and HSC mathematics tutor who have the potential to turn a child's fear into his strength. If a child is confident, he will definitely score well. We are not just limited to offering HSC English and HSC Mathematics, our team includes HSC Chemistry tutor, HSC Physics tutor, and HSC Biology tutor as well.
We believe tutor Mortdale is an additional support towards school learning. Coaching helps a student to perform well as the schools lack individual attention. At Master Coaching, we give equal importance to studies and well as personal development.
We offer customized learning for your child to grow their interest. If a student is afraid of mathematics, our HSC mathematics tutor tries to analyze the root cause of his fear and then design a course material that can help your child understand and learn faster. Similarly, the HSC English Tutor or HSC Physics tutor keep a thorough eye on every child whether it is for OC class preparation or primary school coaching.
Master Coaching is a trusted name for your child's future as we have the proficient team with experience and knowledge who take up the challenge to create future leaders. Call us now to discuss the future of your child. We are just 7 minutes' drive away from Mortdale.