Schools – with over 20 students occupied in each class – make it difficult for students to understand and thoroughly get their mind into their study courses and subjects. There aren't much room for undivided attention and focus because of the number of students present in each class. Thus, students who need additional help or extra guidance often fail to achieve academic excellence. Master Coach is present to assist such students and more in getting the best in education and training programs through our customised and comprehensive tutoring services. We are located in Hurstville and are close to premier suburbs like Monterey. Students looking for tutor Monterey can reach out to us, and we can help them in understanding their syllabus and guiding them in scoring the best marks in school examinations.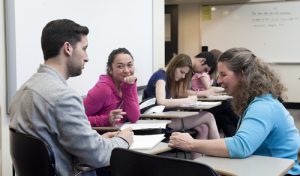 Master Coach private tutoring center focuses on students who are appearing for HSC, OC class preparation, NAPLAN and selective high school examination. We have a specialised team of tutors who we employ after doing a thorough background check and overall academic analysis. Our tutors are qualified professionals, hailing with relevant university qualifications.
They are passionate and thoroughly committed individuals – with the key goal of enabling students enrolled at our center to achieve success in their schools. Furthermore, each of our classrooms is present with a limited seat arrangement – 5-15 students per class. As a result, our tutors are able to give undivided attention to every student, thereby helping them personally to understand the different curriculum and syllabus related problems.
The environment in our class at Master Coach is structured to foster learning in a warm, supportive and positive atmosphere. We have all the necessary resources that a child needs to tackle their academic issues. We structure our study programs as per the board syllabus. If you are looking for tutor Monterey – especially – HSC English tutor, HSC Chemistry tutor, HSC Biology tutor, HSC Mathematics tutor and HSC Physics tutor, we can help you find one at our center. Enroll today and visit our experts for a one-on-one session.
At Master Coach, we understand that no two student is same. Each has their individual potential and unique capabilities. Thus, we strive to meet their different requirements, understand their problems, analyse their skills and both positive and negative points and then proceed with the tutoring process. This approach enables us to provide better results and imbibe and instill in our students with the confidence, zeal, and passion for learning, attain the best in knowledge and continue to grasp of subjects and their numerous logical aspects.
At Master Coach – we provide individualised and customised programs – created and designed to help improve learning ability of students. We conduct regular trial examinations to drive the confidence and performance level of students in delivering the best results in their actual study. We also have a specialised program for truly talented and gifted students who have a chance to acquire a spot for the selective high school examination. Our tutors are trained and certified to handle and work with such students.