It's truly an honor to know the parents who are going through this site which reveals that you value the importance of your child's education and are looking for tutor Lugarno. The right learning and the basic teachings can create the future leaders. To ensure that your child climbs the competitive hierarchy of success, a solid academic footing is the most vital thing. Master Coaching, in Hurstville, is a complete educational package for your child to learn and overcome all the fears associated with studies. If you are looking for primary school coaching in Lugarno, stop searching further as there can be no better option than Master Coaching that helps your child to learn by customizing lessons according to their individual needs.
Being in Lugarno, often the parents do not realize that the children from suburbs have the greater zeal to learn with a tutor Lugarno, identify, and succeed. Just the right schooling is not enough for your child to grow and get exposure. Whether selective high school or OC class preparation, we ensure that your child is completely prepared to face all the educational challenges without fail. Master Coaching located in Hurstville is the best learning support nearby to help your child grow academically.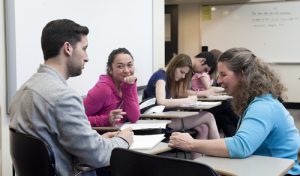 If your child thinks that you can escape English or Maths then you have got a wrong notion. HSC English is the compulsory subject and the students should not avoid this subject, but you can definitely help your child to love the English subject with HSC English tutor assistance at Master Coaching. With structural evaluations and creativity both involved in this subject, it often becomes difficult for a child to grasp. We, at Master Coaching, ensure that we realize the difficulties of your child at every level and help them learn the subject out of love and not out of pressure.
Whatever board or syllabus your child follows, our HSC Mathematics tutor and HSC Physics tutor ensure to get hold of the weaknesses of your child. Our tutor Lugarno try to customize their learning and help them to understand the formulas and concepts instead of just mugging up the entire thing. Whether HSC Chemistry tutor or HSC Biology tutor, all our teachers at Master Coaching are adept in their skills to deal with the kids and enhance their potential to the fullest.
Our approach towards the students is completely individual and personalized. You may either be interested in group studies or have individual attention preference. We design learning packages as per your requirement but always ensure quality education with the one-to-one approach. Our team shares student performance report at regular intervals with the parents so that you remain updated about your child's progress.
Hurstville is a short drive from Lugarno. So, the parents who truly value the education of their child and wish to see them grow should definitely travel the distance out of their nest. Master Coaching tutoring will recognize your child's particular interests to make education individually relevant, appealing and more fun. Call us now and let us guide your child in the right direction.