Parents want their kids to achieve the best in education – especially those students who have exceptional talent and capable of appearing for the selective high school examination. Earning a spot in such a program proves students to be gifted academically. These children are known to have the caliber and ability to grasp on every topic and subject in lightening fast speed. They are mature creatively and in context to logical thinking. And we at Master Coach help such students to get an additional edge over the others. Our private tutoring center is located in Hurstville. If you need tutor Kyle Bay, we can help you and your child with the best in private education and guidance.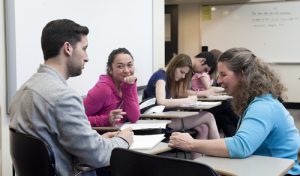 Master Coach offers customised programs for students appearing for Selective High School exams, OC class preparation, NAPLAN and HSC exams. With us, you can access HSC English tutor, HSC Chemistry tutor, HSC Biology tutor, HSC Mathematics tutor and HSC Physics tutor. At Master Coach, we understand the importance to getting a high score in these competitive and selective school examination. We also are aware of the fact that these tests pave the path towards a child's lucrative future. Hence, we strive from day one to guide, train and teach every student with complete focus, priority, and diligence.
We at Master Coach always receive students with high academic demands. Most of them are capable of performing better if provided with individualised coaching and training. You can find such a tutor Kyle Bay for your child. We have a team of skilled, experienced and certified tutors who are capable of determining student capabilities, weakness and other aspects and helping them overcome their negative points in the process. Each of our classrooms comprises of 5-15 students. It is done, so that every student enrolled in our center gets the best in tutoring, teacher attention, and one-on-one guidance. Our tutors provide intensive classroom sessions to students with personalised and customised assistance – aligning school study resources, syllabus, and curriculum.
Our study programs are structured around student requirements. We strive to offer a productive platform to students and help them improve their performance level. Our tutors are trained and certified to handle students and guide them in being proactive in their behavioural pattern. We inspire the students, motivate and aid them in increasing their confidence. Master Coach teaching team also enable students to deal with their various complexities, shortcomings and provide them a pathway to reach their target and goal. If they experience issues in any particular subject or topic, our tutors will give them the best in resources and tools to overcome the problem and solve them same together.
Enroll to our Master Coach Private Tutoring Center today and give your kid the extra academic boost! We conduct one-on-one counselling sessions with both parents and students. It is a process that helps us to learn more about student requirements and provide us with the opportunity to etch out a more comprehensive, cohesive and structured study plan for the students.