As parents, we all want only the best for our children. And getting your kids admitted to the best and most reputed selective high school is the ultimate goal of parents, as well as, teachers. We at Master Coach will help you realise your dreams and make it happen. Our centre is at Hurstville, only a few kilometres away from suburbs like Kyeemagh. We offer private tutoring classes for students appearing for selective school entrance tests, OC preparation, scholarship programs, NAPLAN and HSC examinations. We focus on selective high school test because we believe that gifted and talented kids need a proper guidance and a whole new perspective on this review process. Find a tutor Kyeemagh for your child. Enrol him or her today.
Getting accepted to an OC Class or Selective High School is an amazing feat. And we at Master Coach help students to make it happen. It is possible when students acquire numeracy, literacy, problem and logic solving expertise. HSC, OC preparation, Selective High School, NAPLAN and similar competitive programs are exclusively taught and trained by our tutors who are credible, quality and certified to handle syllabus, curriculum, and course of such nature.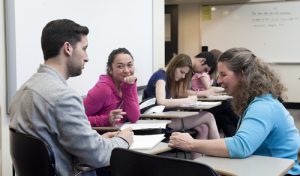 Master Coach has more than a decade's experience and 100% success rate. We strive to help students improve their performance, build confidence and excel in every aspect of their academic life. We are aware of the obstacles and hurdles present in the path of driving students to realise their talents, believe in their ability and build the confidence of a whole new level. We offer OC preparation, Selective High School Programs, HSC English tutor, HSC Mathematics tutor, HSC Chemistry tutor, HSC Physics tutor and HSC Biology tutor. So, if you want to help your kid achieve excellence and improve on any of these subjects, you can find a tutor Kyeemagh at our Master Coach centre.
Our study programs are customised as per board syllabus set and school curriculum. We provide tailor-made courses to help meet every student need. Our classroom houses 5-15 students. Thus, each student gets equal opportunity to collaborate and interact with the respective tutor and get every problem, issue and queries resolved immediately. We employ our teachers with utmost care and diligence. They are not only experienced and certified, hailing from the highly academic background but also credible enough to handle students and help them to crack every type of competitive examination. They focus on individualised student needs and guide them towards achieving the best out of their ability.
We at Master Coach have designed a comprehensive study program – in alignment with the board syllabus and curriculum. It is a unique, all-inclusive program that trains students to succeed in the actual examination. We ensure a positive, supportive and warm classroom environment, helping students to understand the syllabus better and improve their performance level.