Master Coach is a pioneer in the field of private tutoring. Our centre is located in Hurstville, which is not far from suburbs like Kogarah Bay. We offer private tuition and coaching to students who are appearing for Selective High School entrance tests, NAPLAN, HSC examinations and OC class preparatory courses. We offer personalised tutoring classes, and a structured study program, based on the board of study implemented syllabus. When searching for tutor Kogarah Bay, you can trust in us. We will help your kid to excel in a different academic sector.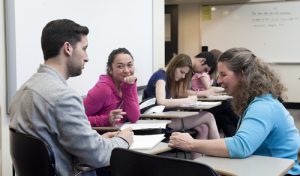 We take immense pride in our selection of tutors. Each of them is specialised in their respective subject and field. They hail from a scholarly background, are certified and trained to guide and help students appearing for different board and selective high school examinations. They will guide your children to achieve amazing results in their official exams. Find a tutor Kogarah Bay at our Master Coach Centre. You can get in touch with our counselor and learn more about the programs we offer, subjects we cover, our classroom arrangements, study environment and more.
Each classroom comprises of 5-15 students – which provides us with ample opportunities to concentrate on the individual student and provide top-notch educational training. Our customised study programs are based on board of study entrusted syllabus. Thus, we make sure to stick to the norms of school curriculum but also impart additional practical and theoretical take on every subject. It helps students to not only understand and learn better but make the best use of their syllabus. We produce individualised materials and tailor-made programs, which are designed and created to help improve school performances of students.
Irrespective of the subject your kid needs a value-added guidance, our tutors ensure to hone their skills, expertise and enhance student performance level. We offer HSC English tutor, HSC Biology tutor, HSC Chemistry tutor, HSC Mathematics tutor and HSC Physics tutor. Choose tutor Kogarah Bay in any of the subjects and enable your child to deliver the best results. At Master Coach – we help students and guide them in achieving their full potential. We do so by providing the best in training, courses, guidance and study materials, aligned with their calibre and credibility.
Each class at Master Coach is designed to assist students to build their level of confidence. Our courses are designed with sheer vitality, consisting of all the essential elements and structural components to improve student performance. We thoroughly believe that every student has the potential to achieve academic excellence. All they need is a little push and a lot of guidance and positivity to make their dreams come true. We embed this level of confidence and positivity in our classroom environment. Students study in a close-knit and supportive classroom ambiance, where they are inspired to collaborate with their peers and fellow students to solve problems and achieve the best results.