Attaining the exact ATAR, maybe 99.95 from your child is definitely possible but supporting your child with the right learning with tutor Kingsgrove is more important in the initial stages of schooling. The students from Kingsgrove are no different when it comes to achieving the right percentage if you can invest a little time of yours in traveling to Hurstville. Yes, Master Coaching located in Hurstville is by far one of the best constructive learning centers in the entire Southern Sydney. Laying the foundation for the early stage with primary school coaching and carrying forward to selective high school tutoring and OC class preparation with Master Coaching tutors can drastically improve your child's personality and performance curve.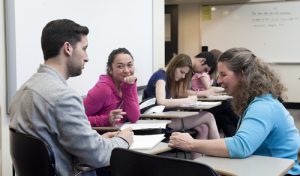 We do not believe in endorsing rote education for English and science. Nor do we aim at making a student complete thousands of problems in Mathematics. Whether our HSC English tutor or our HSC Mathematics tutor, all of us simplify your child's learning process. As a tutor Kingsgrove we believe in using techniques that encourage a student to learn and increase their inquisitiveness to know more about a particular subject. It helps in growing their thinking abilities. Our tutoring team tries to find ways where your child can attain more marks by investing least amount of time and use the extra minutes in other co-curricular activities and personal development. This kind of routine can help a student in future while applying for scholarships in prestigious universities or work sectors in broad-spectrum.
Our focus as a tutor Kingsgrove is not just on studies but we believe in the overall development of your child to make him a people's person which can help him attain greater heights while working in a team. Coaching is very important apart from your regular schooling as your child gets to bond with the tutors to overcome their weaknesses and realize their strengths. Our HSC Chemistry tutor, HSC Physics tutor, and HSC Biology tutor are all experienced and proficient educators who understand the need for guidance, especially during the primary school coaching and OC class preparation years.
At, Master Coaching, there are many other students coming from Kingsgrove who can certify our success rate with all the students coming from various suburbs. We are proud to boast 100% results from our A class students making it to the selective high school. Our tutors are qualified in using the constructive method of teaching to make sure that the lessons are communicated effortlessly. We ensure to build knowledge without creating any confusion or clash with the existing awareness of the students.
We offer knowledge to assist the students in evaluating their errors from the prior examinations and tasks before progressing with other right tactics to help your child improve. This lets your child recognize how to avoid the similar mistakes, ensuring positive dealing with the lessons and growth in performance. Visit our website and let us help your child grow and excel at every step of schooling.