Master Coaching has over a decade of experience in providing the best private tuition to students preparing for the HSC examination, OC preparation, primary school coaching, selective high school preparation, NAPLAN and more. We are located in Hurstville – which is only a few minutes from the major suburban regions, including Dolls Point. Find a tutor Dolls Point here at our center – Master Coaching and ensure the best of education and academic excellence for your child.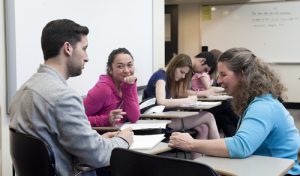 At Master Coaching, we combine focus-oriented and professional tutoring experience with practical aspects of life in each of our customised study programs. Our classrooms come with limited seating arrangements, giving our teaching team an ample of opportunity to prioritise individual student needs and help them with solving every problem related to their curriculum and beyond. We believe every student possesses the power of delivering their best and achieving success. We simply aid them in realising their potential and guiding them towards the path of success.
Our team consists of experienced, certified and trained tutors, hailing from respected and university level backgrounds. They will commit the desired amount of time and put in all their efforts to help students tackle syllabus issues and more. Our tuition programs are personalised in alignment with the school course material, student ability, and skill. We make sure to educate and train students beyond their respective syllabus and focus on values and practicalities of life.
We at Master Coaching guarantee the best in student excellence and development because of our strength – which is our tutoring team. We emphasise a lot on the procurement of the best teachers and follow an effective and in-depth tutor employment procedure. Our teachers are intelligent, passionate, compassionate, enthusiastic, dedicated and certified professionals – who value and give a lot of importance to delivering high level of tutoring process.
At Master Coaching, we have not only programs for students appearing for NAPLAN or HSC examination, but also OC class preparation and selective high school procedure. Thus, we provide a broad range of tutoring in different subjects and school levels and offer a coordinated, cooperative, supportive, healthy and accessible classroom environment to every student enrolled at our centre.
We provide individual attention to students because we are aware of the fact that no two student needs are the same. Our teachers are highly creditable to determine and recognise problem point and tackle the same. Our programs are flexible, customised and comprehensive – covering the core syllabus and curriculum of students, along with life lessons.