Experts are of the opinion that a one-on-one and close-knit classroom environment helps in the development of a child's academic prowess. However, many continue to argue that school education and experience is enough for students to perform well in their academics.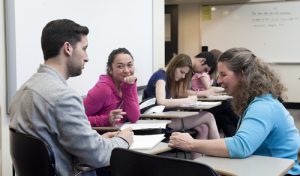 Every class in schools – from primary to high school level – houses over 20 – 30 students – which limits educators to offer specialised focus to students who are in need of the same. It's not the same for private coaching centres. At Master Coaching – each classroom is limited with 5 – 6 seats – enabling our tutors to concentrate on each student and provide them with excellent guidance and attention. We do not believe or propagate a crowded classroom – where the voice and care of students get scattered and lost. In fact – we engage particular teacher to each class – with advanced skill-set and experience in handling students of every calibre and stability.
Master Coaching is located in Hurstville – only a few minutes from the primary suburbs – including Carlton. You can find a tutor Carlton area at our centre. We offer primary school coaching, OC class preparation, selective high school tuition and more. Parents can also enrol children who are going to appear for their HSC examinations. We have HSC English tutor, HSC Mathematics tutor, HSC Chemistry tutor, HSC Physics tutor and HSC Biology tutor.
Master Coaching is more than just a private tuition centre. We align our vision that with our students' goals. We ensure each of our student – enroled at our centre – is provided with the best in education and tutoring. Our educators deliver personalised focus and attention to students – guiding them through every course, syllabus, and curriculum in hand. Our tutors are experienced and trained to comprehend core difficulties that our students experience in different classes.
Once you enroled your children to Master Coaching – you can be assured about one thing – your kids will learn, understand and be able to perform at the highest level – in a friendly, cooperative, supportive classroom environment. Our passionate educators strive hard to help students gain personal, academic and overall growth and development.
We provide students an added edge over other students and peers – especially while preparing them for the HSC exams and tests. Our tutors help students not only complete their syllabus but achieve the best results in a smart and efficient manner. We work with specific problems that students experience and guide them in solving the same – on their own. As a result, they build up their confidence level and emerge stronger in the respective subject.
If you are still debating – whether to enrol your kid to a private coaching centre or not – especially for tutor Carlton – then think again. At Master Coaching – we guarantee to support all our students and drive them to achieve academic success!