Do you need tutor Brighton-Le-Sands? or are you thinking too much about the journey from Brighton Le Sands to enter the best coaching? Of course, Master Coaching based in Hurstville is the leading knowledge provider when it comes to primary school coaching, OC class preparation, or the selective high school coaching. But, if you think that being in Brighton Le Sands limit your child's scope to enter the best coaching center in town then you are perfectly wrong. Distance cannot be the reason for your child's failure. Even if a place is a 1hours journey, it can be traveled if your child is benefitted. And, Master Coaching is just an 8minutes drive from Brighton Le Sands so it should never be the barrier to your child's growth and knowledge. Isn't it?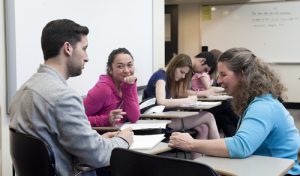 Children often get terrified of certain subjects. It might be due to a teacher's approach in school, or unable to understand the subject as a whole. if that is case then you need a tutor Brighton-Le-Sands. At Master Coaching, we are completely committed to providing the kids with an environment that can help them attain greater heights. Our HSC English tutor designs the curriculum according to your child's school syllabus as well as incorporate questions from previous test papers and books. Our HSC Chemistry tutor and HSC Mathematics tutor help the children understand the formula instead of just mugging up the entire thing.
Our HSC Physics tutor and HSC Biology tutor offer the best materials methodically clarifying all concepts that are covered both at home and in school. Tutor Brighton-Le-Sands, being the best educators in town, our courses are easy and effective. We know exactly what students require to learn in order to accomplish superb results. We ensure that all our students are confident in what they deliver post investment of effort and time learning with us. Many Brighton Le Sands students are already studying with us and have proved themselves in their tests with better-enhanced scores.
Our task is to maximize the students' ATAR by refining their understanding and performance in examinations. At Master Coaching, we offer results that are second to none. We have a record of our past students studying their ultimate choice of subjects at various universities. This is the eventual objective we keep working towards for every child who comes to us and is our basis of pleasure and achievement. Call us now and connect with us to help you child excel in their journey of learning.