Who doesn't want their kids to score the best in their HSC exam and pass with flying colours? Every parent and student stress-out during this crucial phase of school life. HSC examination defines the future of students. It is a gateway to lucrative opportunities in life.
Master Coaching shares the same sentiment and has developed a student-centric, advanced, classroom setting – offering private HSC coaching and primary school coaching. Located in Hurstville – Master Coaching is close to major suburbs, including Bexley. If you are searching for tutor Bexley, you can find it convenient to access Master Coaching Private Tutor Centre – which is only a few minutes away from Bexley.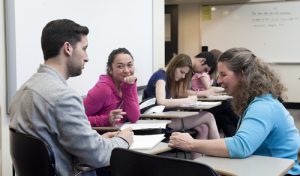 At Master Coaching, we offer OC class preparation, primary school coaching, and high school course private tuition. You can enroll to our private coaching centre – selecting any subject that you feel you need to work on or enhance. We have HSC English tutor, HSC Mathematics tutor, HSC Chemistry tutor, HSC Biology tutor and HSC Physics tutor available for students who are in need to additional source of tutoring and guidance in any of these particular subject.
Each classroom houses limited seats – providing ample opportunities to our instructors to focus on each student. Our tutors are certified, experienced and trained from the best institutions in Australia to tutor primary school students and students appearing for the HSC examinations. Master Coaching classroom setting is designed and developed to help students – not only complete their syllabus and curriculum – but also hone their skills, expertise and overall personality development.
Since our classroom size is made of a small group of students – we are capable of concentrating on every student, determining their problems and tackling the same. Our programs are custom-designed and developed to the students' needs. The coaches provide a constant stream of communication to parents and guardians – keeping them updated with their children's performance level and different areas of improvement.
Master Coaching instructors are an experienced and passionate team – having the best qualification to help students excel in their designated subjects. They understand students from the psychological level. Thus, they are constantly motivating, encouraging and inspiring them to deal with every problem on the academic front – solve the issues, beat stress and comprehend the practicality of each subject. Our coaches assist students in aligning the theoretical aspects of various subjects in real-life scenarios – thereby – inspiring them to learn with a purpose.
The goal and vision of Master Coaching – is to make education simple, fun, impressive and efficient. And with our team of coaches and experts, we strive to meet every academic requirement of students who enroll at our centre. With a transparent, supportive and cooperative classroom environment, we work towards our purpose – which is to help students not only excel in their HSC examinations but also become successful in their life's endeavours.