As parents, we want to ensure our children get only the best in life – whether in education or personal development frontiers. When it comes to education, we want to provide our kids with advanced technologies, resources, and facilities that will help them in scoring higher grades in school and succeeding in various term examinations. At Master Coaching, we share the same vision and goal of parents and strive to guide our students to realise their future ambitions and achieve them with success. We are located in Hurstville. And if you need tutor Bexley North, you can reach out and enrol to our centre because we are only a few minutes away from Bexley North.
Master Coaching is categorised into classroom settings. Each classroom houses a limited number of students – between 4 to 6 students per class. Such an arrangement allows us and our tutors to impart individualised and high-priority focus on every student – thereby – determining their problems, shortcomings, and issues and solving the same with utmost care, guidance and diligence.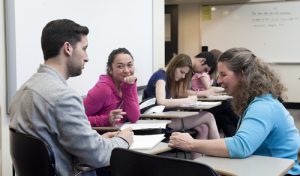 As mentioned above – at Master Coaching – we conduct a close-knit classroom environment – with a limited-seating option. Such an approach enables a stronger foundation between students and tutors and develops a comprehensive and direct platform of communication. With zero presence of distraction – our tutors can work on individual weak points of students, tackle the same with élan and create a more efficient process of learning for the students.
We are aware of problems that every student experience – especially those appearing or going to appear in HSC examinations. Private tuition will help students to gain a substantial insight towards their strength and propel them to develop a real interest in subjects that they are or feel weak in. Our coaching centre is more than just preparing students or helping them do their homework. We provide them with a platform to troubleshoot their issues and shortcomings in the designated subject, structure the lessons in a practical pathway and undergo test preparations.
For tutor Bexley North – you can also trust us at Master Coaching. Our team of educators and administration – are aligned with a common goal – Help students complete their syllabus, inspire them to excel in every field, undertake them through mock examinations – so that they can score higher in the real exams. You can enrol to our HSC English tutor, HSC Chemistry tutor, HSC mathematics tutor, HSC Physic tutor and HSC Biology tutor classes. Our tutors are trained and have expertise in preparing students for the HSC examinations. We have customised courses and procedure – covering the respective syllabus – for all students.
The classroom environment is independent of any biases and a negative element. Our students and tutors work closely to understand the subjects in a more result-oriented manner. The educators at Master Coaching are trained to spot a particular problem or a grey area in students and provide them with the necessary guidance and assistance. We encourage our students to break out of their shell and inspire them to develop confidence, agility and a penchant to learn, progress, deliver and succeed in the school, as well as, in life.