HSC exams – the most crucial academic juncture in every student's life. They define the future and pave the path towards the best colleges in the country – and the world too. Given the stature and importance of HSC examinations – it is only evident for parents to ensure the best in education and tutoring for their children. And Master Coaching is in affirmation with these expectations and plans of family and guardians. We are located in Hurstville and only a few minutes from Beverly Hills. You can find private tutor Beverly Hills for your kid – who is going to appear for the HSC exams.
Master Coaching – is a private tuition centre – offering OC class preparatory options, primary school coaching and specialised high school tutoring and HSC exam preparatory classes. You can find HSC English tutor, HSC Chemistry tutor, HSC mathematics tutor, HSC Physic tutor and HSC Biology tutor.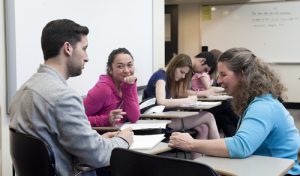 Our tutors are trained, experienced and certified from renowned institutions. They have the highest level of expertise to manage, guide and train students in understanding different subjects and solving various core problems. Our classrooms come with an advanced setting and supportive environment. We limit each class to only 5 – 6 students. As a result, our tutors are able to focus on every student – their issues – learning capabilities, limitations and more.
Master Coaching is proud to offer result-focused programs – tailor-made for every student. Our tutors assist students in mastering subjects that they usually fall behind. With targeted assistance – we are able to provide students with undivided focus – thereby helping the to reinforce the acquired skills and techniques during their HSC examinations.
If you are looking for certified tutor Beverly Hills – then you can bank on us at Master Coaching. Our procedure of selecting and employing educators – is manifold in nature. We do thorough background check and evaluation before enlisting tutors at our centre. Thus, parents can be assured of the performance and handling of their kid's academics and knowledge-base. Our tutors hail from top University backgrounds. They are certified, experienced and hold accolades in their respective specialised subjects.
Furthermore – our educators are specifically trained in guiding and assisting students who are appearing for the HSC exams. They know about the challenges, obstacles, and priorities conforming the HSC examinations – and will be the best guides to help your child excel and score higher than his or her peers or classmates.
We are also open to constant communication between parents and teachers – as well as – students. The process enables us to determine core problems that students face and tackle the same with utmost care and proficiency. With our two-way communication system with parents and teachers – we are able to make the learning process transparent and more efficient.