Higher education in Australia is viciously competitive. There's a lot in line for the future of students – especially those appearing for the HSC exams. Given the intensity of competition – it's quite acceptable for parents to demand only the best for their children and provide advanced resources in the process.
At the end of – it is all about having the edge over others. And what better way to achieve it by enroling to a private tuition centre. Master Coaching – located in Hurstville – is a few minutes away from Beverley Park. Parents and guardians looking for tutor Beverley Park – can visit our centre and review our facility before admitting their children to our centre.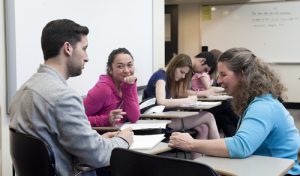 We offer primary school coaching, OC class preparation, and HSC preparatory classes. You can find HSC English tutor, choose from our HSC Chemistry tutor, HSC Physics tutor, HSC Biology tutor and HSC Mathematics tutor and avail a customised course program outlined especially for your child.
It's quite evident for parents to demand the highest standard of education and classroom setting for their children. And we at Master Coaching – leave no stone unturned to suffice both parent and student requirements. Most students enroled to our coaching centre – have a common purpose and intention – achieve academic success. Our high achiever results speak for itself in the past 15 years.
Master Coaching is comprised of a team of dedicated, trained and certified tutors – who strive every single day and commit hours to train, guide and drive students towards a path of academic success. We employ tutors via a thorough background analysis and a useful employment process. Our tutor boasts of educators hailing from a university background, experienced threshold.
They understand what it takes to make students score higher in their academic field. Furthermore – our tutors are expert in their respective accredited subjects – capable of explaining and guiding students complex concepts – theoretical and practical aspects – and assisting them to get a cohesive grasp over the designated subjects and curriculum.
If you are looking for tutor Beverley Park – who can help your kid – irrespective of his / her temperament – to gain confidence, acquire an interest in a particular subject and excel in the same – then you can trust us at Master Coaching. Our educators are known to conduct classes in an engaging and comprehensive approach. We guarantee to help your children improve in different academic level. We believe in having a direct and ad-hoc source of communication – not just with our students but their parents too. And to achieve the best results – we provide feedback on a regular basis to both the parties.
Students – today – are under constant stress – which is in a way affecting the learning and grasping capabilities. And it is not only academically unhealthy but also physically and mentally daunting too.
Our mission at Master Coaching is to provide a friendly, stress-free, fun, engaging and composed classroom environment that will help students to enhance their skills, expertise and improve academic performances.