Master Coaching is regarded as one of the most economical, reliable and proficient private tuition centres in Sydney. We provide a group-setting classroom environment to students who enroll to our coaching centre. Master Coaching is located in Hurstville – which is in close proximity to the major suburbs – including Bardwell Valley. Tutor Bardwell Valley is just a few minutes away – in Master Coaching.
At Master Coaching – we provide affordable classes with guaranteed satisfactory results. Each of our tutors offers personalised attention and individualised focus on every student – especially those struggling with a particular subject or syllabus. We help students handle the core difficulties – driving them to get a quick and efficient grasp over the enrolled subjects.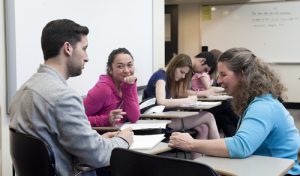 Every student is encouraged to share his/her problems and pain point when understanding topics with their tutors – who make it a point to re-explain and assist students in covering the subject more effectively than before. Our courses are designed to enable students to learn at will, enjoy and become confident in their studies. We guide our students to determine their progress graph themselves and become meritorious with their own efforts.
When looking for tutor Bardwell Valley, choose us at Master Coaching. The premier advantage of our tutoring services is that students get to break the ice and interact with instructors before enrolling to our centre. We follow this procedure because it helps students to develop a stronger student-teacher bond – providing them with a direct pathway to a clearer and concise communication. It impacts the performance and results of students, along with the development of their personality in a positive manner.
We at Master Coaching create a concrete, comprehensive and cohesive study plan, in alignment with the syllabus and curriculum of students. It is inclusive of HSC subjects and examination curriculum. We have HSC English tutor, HSC Chemistry tutor, HSC Physics tutor, HSC Biology tutor, and HSC Mathematics tutor. Our team of tutors- who are certified, experienced and trained in honing the skills and expertise of primary school students and students appearing for the HSC examinations – plan a systematic approach to cover every subject.
Our classroom setting – which houses within five students per class – offers high-priority attention to each student – enhancing their confidence level to ask relevant questions, understand core technical elements and implement them in the practical forefront.
WHY CHOOSE MASTER COACHING?
At Master Coaching, tutors are trained and counselled to provide the students with a deserving edge and value over others and adequately prepare them for HSC and other primary examinations. Our educators collaborate with students, as well as, parents to prepare for exams via past exam papers, practice tests, and case studies to counter attack every hurdle present in a different syllabus.
We do not hoard a vast number of students in our classes because our goal is to provide ultimate focus and attention to all – without bypassing any element in the subjects. The class schedules are flexible, and the duration is accessible – which allow students to make the most of our services.