Giving your child the best in education and ensuring overall development of a kid – is what every parent strive for, without any string attached. Nurturing of a child starts from an early age. Experts say that environment plays a vital role in honing a kid's brain, personality, and aptitude health. Master Coaching takes this aspect very seriously and makes sure to provide every student an ambiance of learning, character development, and skill enhancement. If you're looking for tutor Bardwell Park, please consider Master Coaching, which is located in Hurstville – only a few minutes away from Bardwell Park.
We offer a classroom setting, with a single tutor assigned to a small group of children. Given the number of students in each class, our tutors can concentrate and focus on individual student very carefully – giving them cohesive guidance and helping them to not only complete their curriculum but also align theories in practical and real-life situations.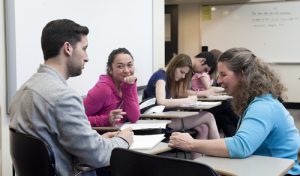 For a tutor Bardwell Park or any suburb located nearby Hurstville – Master Coaching is the tutoring centre to choose from. The instructors are certified and hail from academic backgrounds. We follow a strict process and guideline to select each of our tutors. We guarantee your kid will be in safe hands!
If your goal is to help your children in improving their learning ability and excelling in different OC class or selective high school examinations or HSC – then we at Master Coaching can work together in achieving those goals. Our tutors are trained and counselled to work, interact and engage with children of all ages. We are a team of passionate educators – who believe in inspiring our students, guiding and coaching them to excel not only in their primary and higher secondary examinations but also every challenge in life.
Master Coaching educators connect with students and lead them to breakthrough every complex concept that is prevalent in different subjects – from Chemistry, Biology, Physics, English to maths. Whether you are looking for an HSC Mathematics tutor, HSC Biology tutor or a tutor for primary school coaching, you can count on us at Master Coaching. We are all about honing the skills, aptitude skills, personality development, along with covering every syllabus and curriculum. Our tutors are constantly updating parents and guardians about the progress of every kid at our centre.
We provide unbiased attention to all our students, helping them to understand concepts and core subjects – thereby defining a pathway to achieving the best score in the entire school. Master Coaching is conveniently located in Hurstville, which enables students from adjoining suburbs to attend our classrooms.Our team is always touching base with students, as well as, their parents and guardians to understanding particular problem or issue of students and guiding them to resolve the same with utmost care and confidence.
We follow a strict guideline when it comes to assigning tutors to students in the particular subject. And we take pride in the fact that our educators oblige by the rules and regulations, and cooperate with students with utmost empathy, compassion, and comprehensive manner.