Is your child finding it difficult to concentrate in school? Is he/she is taking long to get a grasp or understand a particular subject? Do you want your child to excel in HSC examination? Are you looking for a tutor Banksia to help your kids work on their assignments and get help in their homework? Then Master Coaching is the ultimate option for you and your kids.
Master Coaching is based in Hurstville, which is close to Banksia and other southern suburbs. Our tutors are carefully hand picked under strict guidelines and processing. They assess every student to analyse, determine and understand the areas where they need coaching and additional focus.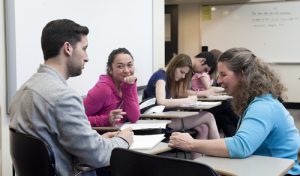 We at Master Coaching – have developed classroom setting for every subject and class to assist the learning process of our students, guiding them towards their future and building their confidence level to excel not only in school examinations but in every challenge that life throws at them!
We have specialised and constructive classes for students who will or are appearing for their HSC examinations. If you need tutor Banksia to help your kid to cover HSC syllabus and improve on the course content, you can enroll at our centre. Our courses are based on the core program, and students have to undergo assessment tasks and follow an HSC exam format.
It is designed and developed to assist students in understanding and focus on the subjects and developing a higher confidence level to achieve success in their examinations. The duration of classes and homework criteria varies from level to level. On an average, the weekly homework constitutes to 1.5 hours.
If you are planning to get your child admitted to our coaching centre, you should follow a caveat because we believe in providing quality lessons and expect complete cooperation from parents as well. We strive to help every student to go beyond covering the regular syllabus. Our tutors collaborate with students to evaluate, analyse subjects and course curriculum before proceeding with the learning process.
Each student gets a week per subject to study and gets training from our tutors within a duration of 1 – 2 hours. There's no restriction on the number of subjects a student can enroll for at our centre – as long as – both parents and students are capable of committing to a per-subject-per-week schedule.
Our tutors are hand picked and assigned with the respective subjects, keeping their skills, expertise, and experience intact. They are experienced and professionals, having experience in teaching students with primary, prepare them for OC class test and selective high school, as well as high school subjects, such as HSC English, HSC Math, Chemistry, Biology, Physics. Our educators are senior and proficient professionals. They have experience in managing students and guiding them in every exam condition and ambiance. We make use of the best guidelines and methods to drive fruitful and successful results.
Parents can be assured about their children's education development because our courses are designed in the lines of school exam preparatory methods. We work together with our educators, students and their parents in honing the academic expertise of students, guiding them to breakthrough every challenge faced in school and board examinations.