Preparing for the HSC exam is a daunting task. Achieving success or passing with flying colours, is inundating for most students. We at Master Coaching will make it a learning experience for both parents and children. if you are looking for tutor allawah, our centre is only 10 minutes away from Allawah and many other adjoining suburbs of Hurstville.
With a convenient location and an approachable environment, we strive to provide the best to students hailing from different areas and backgrounds. If you're looking for a tutor Allawah, you can opt for our services. We guarantee to deliver quantified results through our customised programs, training courses, and curriculum.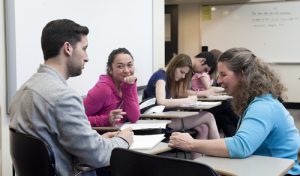 Our particular HSC programs are designed to help each student to achieve early success, as well as, build a solid foundation related to personality and aptitude development. Our tutors are certified, trained and experienced. They are accountable towards your child's academic progress and take complete responsibility in delivering real, positive results.
Master Coaching is all about offering small group tuition, with an personalised approach. Our tutors ensure that there is an absence of distractions and actuate a healthy classroom environment. We provide regular progress reports to parents and allow complete and direct access to the tutor her/him.
We make sure that each and every student is made capable of performing and developing his/her skills, regardless of the subject and curriculum. Our tutors are trained to use only constructive and quantified techniques to teach students and help them to gain detailed and cohesive knowledge in the process.
Master Coaching provides cohesive programs, which are executed within a friendly, fun, accessible and motivational environment. We make sure to help students get a solid grasp over their syllabus, propel them to utilise the elements in a practical and theoretical setting.
Our programs are designed to enhance HSC and NAPLAN results, as well as give a boost to self-esteem, confidence, and personality of students. Students, looking for tutor Allawah, can trust the name that is – Master Coaching. Our tutors are trained to take the stress of preparing for HSC from students, providing them with a soothing and solace ambience.
We at Master Coaching provide HSC Chemistry tutor, HSC English tutor, HSC Physic tutor, HSC Mathematics tutor, HSC Biology tutor, as well as, OC class preparation and primary school coaching services.
Our tutors, aid students by providing the best guidelines, methodologies, and approach to complete the HSC curriculum. We are available for our students and their guardians with a reliable support system – assisting them in analytical, problem-solving and quantitative skills. Master Coaching makes sure to bestow upon every student a learning platform, which is founded on the principles of comprehension, deliverance, and success.
Whether you are looking for primary or higher secondary tutor Allawah, you can enrol to Master Coaching. Our resources are designed to assist students residing in and around Hurstville to conquer the academic battle of HSC examination and triumph over it. We provide tutoring in English, Physics, Chemistry, Mathematics and Biology and prepare students for HSC exams.