NEW CHANGES: Higher Requirements for Year 9 NAPLAN
Under the NSW reforms, students will have to achieve band 8 or higher at year 9 NAPLAN tests to qualify for their HSC. Currently, 24% of year 9 students are at or below the national minimum standard for reading and about 19% fall below the minimum standard in numeracy. As a result, the new reforms introduce higher requirements for Year 9 NAPLAN and those who fail first time will be supported to take further tests before and/or after the HSC. For more information see, Sydney Morning Herald "HSC revamp puts system on the right course" – 21st July 2016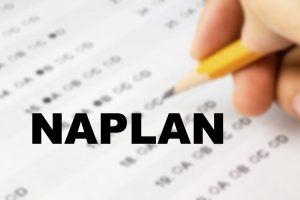 Naplan Preparation
NAPLAN classes at Master Coaching are aimed at students sitting for the NAPLAN test in Years 3, 5, 7 and 9 who are interested in improving their skills to be more efficient in both the literacy and numeracy aspect of the test. The test itself consists of multiple choice and short response questions in literacy (Reading, Writing and Language Conventions) and Numeracy (Number, Algebra, Pattern, Space, Measurement, Probability).
Literacy for NAPLAN
Develop student's scan-reading abilities to quickly and correctly pick out main points within long passages
Focus on new vocabulary, common language conventions, grammar and punctuation which will build up over time, enhancing their language use
Our units will involve both factual and creative writing that boost their written expressions. Students will become persuasive, descriptive and critical writers, a skill that is very crucial to success in later years of schooling).
Numeracy for NAPLAN
Advancing student's understanding in most mathematic concepts (such as algebra, area and volume, shapes, patterns, time & distance, money, unit conversions etc) that appear in NAPLAN tests every year
Individual help is given for students to ensure they completely understand unfamiliar concepts
Once foundation skills are built, they are then applied to practice questions
Constant revision is given to refresh and consolidate student's knowledge
Regular practice tests are set up to familiarise students in the format of the test. Exam skills will be taught for time management and self-confidence in the test. Results from these tests are analysed to turn into useful information to plan the next lesson.
For more information on NAPLAN, visit http://www.boardofstudies.nsw.edu.au/naplan/.