Are you looking for a proven tutoring method for learning your syllabus in Sylvania? Your search comes to an end with Master Coaching, which is only a 10 minute drive to our location in Hurstville. Being one of the most trusted and leading selective school tutoring and HSC tutoring centers, Master Coaching combines verified tutoring techniques with regular improvement updates to make sure of your child's success.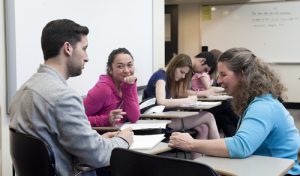 If you are considering a private tutor for your child's HSC Math, we assist them in understanding each of the innovative concepts. Our techniques of teaching include textbooks, individual homework and practicing every newly introduced chapter according to the intake capacity for your child.
We believe that every child has the potential to perform well in their studies. They just require the right guidance that can lead them to a successful path. Whether you wish to get through the preliminary stages of schools or get yourself enrolled in a reputed college, Master Coaching is your most convenient destination. Our courses also include HSC English where we focus on reading, grammar, comprehension, spelling, phonetic knowledge and written expression.
A 10 minutes drive from Sylvania can easily reach you to Master Coaching in. So what are you waiting for? Give your child the best education through Master Coaching. All our tutors are highly experienced and knowledgeable to take care of your child according to their skills and intelligence ability.
We offer HSC Physics, HSC Biology, HSC Chemistry, and many other courses that can help to shape the future of your child in the right way. We evaluate a child's potential through a free assessment test to tailor the program according to the learning requirement of the child. Our competent tutors use the proven ways and methods that can help in bringing out the best in your child from preliminary schooling to the HSC level. You may completely have faith on our experts to make your child's learning process enjoyable and satisfying.
If you have seen your child struggling with the course books, don't make it more stressful for them. Give them the right direction by enrolling your child with Master Coaching that truly cares for your child's future. We offer the most competitive rates with individual learning programs customized just for your child. Let your child be delighted while learning the lessons and gain back the lost confidence to face the challenges on his way. Call us today and let us build a strong future for your child together.