Admissions in schools and colleges are a real nerve-wracking process. Master Coaching helps your child to overcome such situations with tutor Caringbah. The selective school tutoring sessions offered by us induces and boosts your child's confidence level to face any sort of challenges. Based in Hurstville, our location is just 10 minutes drive away from Caringbah and many other suburbs including Miranda and Sylvania. Although there are huge opportunities everywhere, Master Coaching is centrally located which makes it convenient and one of the leading and trusted names in the region for more than 15 years.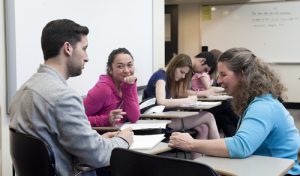 Teaching is our passion and we make every effort to assist the children with their learning and holistic requirements. Tutor Caringbah cater to individual educational needs by giving your child the skills and confidence to become an independent learner. A strong learning foundation can help your child's career bloom fully. Our HSC tutoring classes are designed after interacting with the students to match their requirements and specific leaning styles.
We have qualified tutors with several years of experience, who are specialised in HSC English, HSC Math, HSC Physics and other respective subjects. Tutor Caringbah use tricky and engaging problems and solutions, real education materials including combined significant activities and worksheets. Our methodologies include computer technologies, educational fun filled games, visual presentations, and more.
Our goal is to offer reachable, reasonable and right learning support for all our students. By connecting with Master Coaching, you take the first step towards assisting your child in gaining confidence and improving self-esteem. While preparing for HSC biology, HSC Chemistry or any other subject, we help your child in achieving their full potential according to their ability.
Caringbah is close to Hurstville with just 10 minutes' drive, we have many students who are coming from farther places. Our convenient location is easily accessible from all the nearby suburbs. We believe in offering positive education and our experience and establishment of 15 years makes us the most preferred choice and leader in the tuition industry.
Our programs are chosen selectively and it proves to be the best and offers the latest cutting edge technologies beneficial for your child's education. We are extra careful so that the school curriculum is met as well as something more is offered that can be useful for the child to remain ahead of his fellow students.
Even in our HSC tutoring sessions, all our programs are interactive so that your child learns effectly. Our programs keep a track of your child's activities so that our tutors can give complete support and assistance and also structure the curriculum to meet each student's requirements and potential.
If you have missed out anything in your school, we can easily fill in the blanks. Whatever is taught in the school is covered thoroughly at Master Coaching. Apart from that, we also help your child with the practice and understanding of ongoing work.
All our sessions are conducted in a superb tutoring atmosphere with inspirational and enthusiastic teachers and coaches. Get in touch with us and give us an opportunity to nurture and shape your child's future.