Based in Hurstville, Master Coaching eases all your worries for your child's education. Our basic selective school tutoring aims to create a strong foundation for the students to accomplish the results they require to be successful. It is a significant factor for any student. Moreover, Sans Souci is just a 10 minutes drive from Hurstville. This makes it easier for you to secure the HSC Tuition Sans Souci for your child, even being far from the main district area. With our expert guidance, your child's learning sessions can be smarter instead of harder.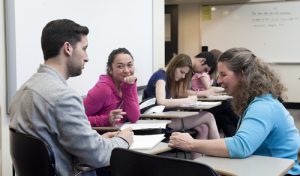 We love to nurture young minds. There is a sense of happiness and contentment from seeing the students growing confident with our HSC tutoring classes. At Master Coaching, we help struggling students understand the tough concepts and get their very first Band 6 in an evaluation test. Scoring high in HSC Physics requires an excellent combination of different skills. We help you to understand the physical concepts, their impact on the society and the environment, and teach you to form consistent arguments and opinions to support your answers.
With our HSC math tutoring, you learn to play with numbers and the much difficult calculations become a cakewalk for you. We also help the student with HSC English, HSC Biology, and HSC Chemistry from the beginning till the end of your schooling journey. Master Coaching assist your kids and you with constant encouragement and support to increase performance, build confidence and set up goals that will make sure you have a bright future.
Our tutors are well adapted to the state of the art techniques of teaching and also passionate about assisting the young children in accomplishing their academic goals. They are proficient and experienced in their subjects of teaching. We provide HSC tutoring as well as selective school tutoring and all the tutors are separately mentored and vigilantly placed with each student to work to their best of abilities.
Our aim is to make all our tutoring lessons very engaging for the students so that the student can enjoy their study time. We try to make the tutoring sessions so interesting for the kids that they wait eagerly to return to their classes every week.
By challenging as we as encouraging and supporting the kids to work that little harder, we have seen thousands of learners undergo unbelievable transformations in their approach towards study.
Master Coaching is based in Hurstville and provides beginners as well as HSC tutoring to the students. If you are located in Sans Souci, we are just centrally located within only a 10 minutes drive.