Clearing the selective high school test is not an easy task. Parents often create pressure on the child to score well to get through few selective schools for a brighter future but do you create opportunities for them as well? Asking a child to excel without proper support or comparing one student with the other can discourage and demotivate a child to study harder. At Master Coaching, we deal with several kids and are adept in understanding their psychology. Centrally located in Hurstville, we are easily accessible from other suburbs like Peakhurst, Mortdale, and others.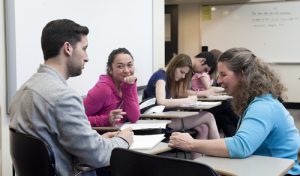 We have a team of qualified HSC English tutor, HSC Chemistry tutor, HSC Mathematics tutor, HSC Physic tutor, and HSC Biology tutor. Each of the learned professionals is highly educated and degree holders in their respective fields. We try and turn kids with our students to understand them better. Each of the children has their own set of weaknesses and strengths. We try to analyze the apprehensions, doubts or enthusiasm among every child to modify each of the course material separately.
At Master Coaching, we provide primary school teaching, selective high school tutoring, as well as OC class preparation, is also conducted by our experienced tutors. Our tutors are talented and practiced to deal with the progressive curriculum.
In spite of the continuously altering syllabus, our teaching members are expert in taking care of the course materials. We provide inspiring tutoring and correction, evaluation of the test papers and individual face off sessions. Our team constantly try to assist the children in training thoroughly for the selective high school tutoring and eradicate all worries and pressures from your child.
Being located in Peakhurst, Master Coaching is definitely your best option. Within the 10 minutes drive in Hurstville, no other centres can offer you the attention and learning strategies that we offer you at Master Coaching. We ensure that your child gets interview call from your first opted school and appear winner. Our rate of success is also high in comparison to other nearby centres. With Master Coaching, achieving your dream to see your child in the best-opted school is not very far away.
Whether OC Class preparation or primary school teaching, we consider that learning is important for every child and they just need the guidance to excel in their examinations. If you are thinking of an HSC Mathematics tutor for your child, we make the innovative conceptions of maths easier. We ensure that the child is never over pressurized by introducing customised homework, and text books.
The HSC English tutor focuses on grammar, reading, comprehension, phonetic knowledge, spellings and more. In this way, all our subject tutors have their unique mode of teaching that makes them stand apart from the rest. We are just a call away. To ascertain your child's bright future, don't be late and connect with us. We create an environment where the children are happy to learn and there is no fear that surrounds them.