Do you have a dream to see your child get into Australia's top universities? Are you afraid that your child is unable to cope up with the rising competition and increasing pressure of studies? Are you looking for HSC Tuition Oatley? Master Coaching is about shifting education to make your child's HSC easier, more proficient and more motivating. With over 13 years of experience, we are based in Hurstville and assist the students with primary as well as HSC tutoring. If you are based in the surrounding suburbs of Oatley or Penshurst, Master Coaching is the best bet for your child's future as it is less than a 10 minute drive.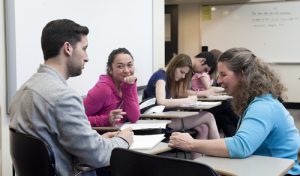 An uncomplicated approach that brings in results is what we believe in. For the students, an ATAR is more than just numbers. It works as a catalyst to achieve your dream. Our bespoke and result-oriented course programs have assisted thousands of learners excel in the state HSC and get into the top universities of Australia. With our exceptional approach to education, we ensure your child is equipped for all external and class assessments. Our tutors comprehend with the fact that learning can be difficult. We try to bring in some of the most innovative and best techniques on how to learn and save new information rapidly. At Master Coaching, we are ever ready to share our knowledge and talent to the students through our selective school tutoring and HSC coaching.
We are able to provide the students with tutoring for most subjects. Do you feel that the oral presentations are quite daunting in front of the entire class? Our HSC English tutoring helps you in giving an approach and plenty of instructions to improve and brush up your presentation skill and confidence. We try to assist you in how you should deliver your words, the content which can appeal the teachers and also how to organise words cohesively.
If you are struggling with your HSC Math and feel terrified to even see the applications of Calculus, we can help you focus on explaining the method of cracking the math problems. Math study is about understanding the method behind the question. Our Math tutoring teaches you various tricks of the trade. Many times the questions are slightly twisted or worded differently during the exams. This is purely done to assess your understanding of the technique. Showing the steps of finding an answer can fetch you extra marks, even if you do not conclude with the right answer. We try to help you to face such twisted questions confidently.
We try to inculcate effective learning practices in you. Other than Math and English, we can also assist you in other subjects like HSC Physics, HSC Biology, HSC Chemistry, business studies and more. Being in a small suburb like Oatley can have dual advantage. Firstly, you can reach us within 10 minutes drive and secondly, you can learn to combat the small competitions and get prepared to face the big ones successfully. At Master Coaching, you get to see your child being nurtured in the best atmosphere with the most experienced and knowledgeable tutors.