Are you fed up of seeing your child struggling with his lessons? Master Coaching is the most trusted partner for your child's education from the Primary to the HSC. Located in Hurstville, we are a HSC tuition Miranda, just a 10 minutes drive away. So, forget all your worries and let your child enjoy the selective school tutoring offered by the Master Coaching.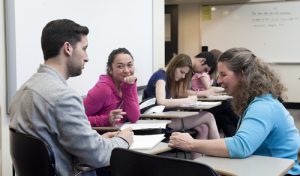 Firstly, we would like to congratulate all the parents who value their child's education and knows how important it is to shape their bright future. Secondly, immense respect to all of you for realising the incredible value of tutoring that can provide a strong academic footing for the child to face the competition and climb the ladder of success. From beginners' level to HSC tutoring, we offer all and you can be rest assured that your child is in the safe hands.
The HSC can be nerve-racking, perplexing and terrifying for any learner; they require a lot of support to achieve the desired results in the exams. We offer specialised courses to serve the precise requirements of your child for the preferred outcomes at HSC tuition Miranda.
Master Coaching provides HSC Chemistry coaching where we assist the students in understanding the major perceptions such as calculations, redox reactions, and kinds of reaction, experimental methods, and more. Our HSC English sessions help students structure their essays, understand how to successfully answer evaluation questions and in analysing comprehension.
We also offer HSC Physics and HSC Math coaching where the learners get the guidance to increase their capability to think logically and scientifically. The students are trained and exposed to assess the examination questions and give the most accurate answer. Our HSC Biology classes teach the students the core principles of technical study and sensible study skills that are priceless for additional learning and HSC accomplishment. We focus on assisting the students to attain their potential in a helpful and encouraging atmosphere. At Master Coaching, we try to balance the in-depth program coverage with comprehensive assessment and evaluation preparation.
Our tutors are proficient and experienced to manage the state of art syllabus. In spite of the constantly changing curriculum, all our tutors are well adept with the study materials. We offer encouraging education and revision, analysis of the exam papers and one on one session. We always try to help your child completely train for the HSC and remove all anxieties and tensions from your child.
We modify our teaching strategies according to the individual learning pattern of your child. Our tutors sincerely try to develop tutoring tactics to use and grow the personal strengths of your child. We include activities and resources to connect with your child's own individual interests and plan attainable targets as per your child's buoyancy level.
Master Coaching is just 10 minutes away from Miranda and a call away from you. Please reach us to discuss your child's future.