It is quite disheartening to see a below average performance from your child in the school. Master Coaching is the best solution to all your anxieties for your child's education and future. Most importantly, it is just 10 minutes away from Blakehurst, based in Hurstville. From selective school tutoring to HSC tutoring, Master Coaching has been a trusted name for 13 years in HSC tuition Blakehurst.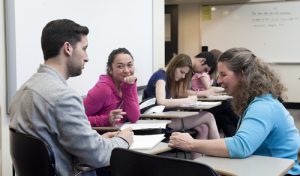 We support setting goals and address students on a one to one basis by analysing their potency and weaknesses. We also build and increase confidence levels and continuously motivate the children. We help the students to achieve their complete potential. Our tutors are all highly experienced and trained in their subjects to teach the students effectively that can help them secure high grading. We also focus on the overall development of the kids by challenging them to think out of their curriculum. Are you looking for HSC Physics, HSC Chemistry and HSC Math tutoring nearby Blakehurst? Master Coaching, based in Hurstville can be the right option for your child's bright educational journey.
All our tutors are chosen, based on their educational background, talent level, approach, personality, reliability and most importantly experience. We strive to offer information, which guides both students and the parents through the entire tuition process. We believe in customising the requirements of our customers and offering them an honest and sensible prediction of tutoring achievements within a specified timeframe.
We try to opt for the most appropriate tutor based on a child's requirements. For instance, if a child is weak in structuring different types of the essay or unable to write effective topic sentences, our HSC English experts prepare learners with the skills that will allow them to attain their maximum possible results in their secondary school career.
With the thought that educational support should be complete, we guide the students from their initial schooling journey till the completion of HSC. Our mission is to offer accessible, reasonable and principled education support for all the students based around Hurstville region. We also offer HSC biology, business studies, and legal studies tutoring with the aim to offer a firm perception of the subject and also help the students meet expected standards.
Our experienced guidance can help the students eventually be trained to reflect upon, evaluate and acclimatize their individual and joint skills with mounting independence and success. We are proud of our standard of tutoring and training that involves effectual planning and learning methods. Our primary aim is to assist students in improving, so feedback and criticism are critical at each step of the learning curve.
Get connected and give us an opportunity to know your kids and help in growing their learning curve.