Exclusive Master Coaching UMAT Preparatory Offer!
Great News Parents and Students!
Master Coaching is delighted to announce the commencement of our 2017 UMAT exclusive Saturday Special Tutoring classes. It is a 3-hour study program, which is scheduled to take place every Saturday afternoon. Students who wish to excel and perform their best in UMAT examination can enrol and make the most of our exclusive offer. The UMAT tutor offer – is a 3-hour study program!
Make Your Dream Come True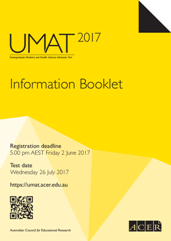 If you aspire to get into Medicine and wish to excel in UMAT examinations, you should trust in your conviction, belief and work hard. In the case of the UMAT exam preparatory process, you can trust us at Master Coaching. An additional insight and expert's helping hand will definitely drive you to your goal. With our – Saturday Afternoon Special UMAT tutoring course – we guarantee to offer the required assistance to excel and crack the UMAT examination code.
The Competitive UMAT Examination
UMAT or undergraduate Medicine and Health Sciences Admission Test is administered by ACER – Australian Council for Educational Research. It is an Australia-wide test – utilised by public Medical Schools. The test is a process, whereby Premier Medical Schools in Australia – determines every candidate's suitability and credibility to apply for the Undergraduate Medical Program. Candidates who give their best performance in UMAT and excel in the exams, secure a guaranteed position in a Medical Program.
Master Coaching Constructive and Exclusive UMAT Study Course – What You can Gain
Our Saturday UMAT Classes are administered by a certified, experienced and trained tutor – who focuses on a teaching strategy to prepare students via a targeted discussion and collaborative classroom setting. Instructor and students work together via every question in hand. The program is not about memorising and randomly brushing through the syllabus and curriculum.
We apply our focus on knowledge application, using every material – audio, video, content and pre-course preparatory material – to enable students to comprehend the concepts and their fundamentals to the core. Our appointed tutor will help students to apply focus to the development of their skills and work on strategies to excel in the examination. The 3 hours are solely devoted to the overall development of students, allowing them to maximise their progress through their experience.
Targeted Learning and Constructive Development
Each Saturday – our tutor at Master Coaching – collaborates with students to identify their strengths and weaknesses. It is done through assessment diagnostic and exam style preparatory questions. We provide our students with materials that they can use while studying at the centre – as well as – in their personal space.
Call us now for more information related to our Exclusive UMAT preparatory classes – held every Saturday afternoon.