Enhance Your Grades to Achieve Unlimited Growth and Success in 2017 HSC Exam
To achieve top grades in HSC, you need to face some strict and severe academic competition. The outcome of your HSC exams determines the eligibility to tertiary education, a definite career, and obviously your independence to choose. This makes it vital for the students to excel in their HSC examinations. Master Coaching is one of the best HSC tutoring options available for all the students based in and around Hurstville. Our aim is to help children in their endeavours and bring out their true potential by offering the right guidance and support.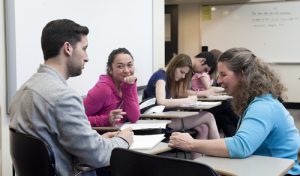 Are you afraid of your upcoming HSC trials or the actual high school certificate exam in the month of October? At Master Coaching, we design individual programs that provide students with a complete learning assessment and reports backed with everything a learner does not know and that they must recognise for their progress. Whether you are looking for HSC English coaching or HSC Biology tutoring, we can assure you the best educational support to face the cut-throat academic fight.
If your dream is to get enrolled in the Sydney University or University of NSW, our experienced tutors ensure that your dream comes true. We have existing students from schools and colleges such as Newington College, Trinity Grammar School, St Vincent's College, Scots College and others. The success rate of getting through your first choice of the institution becomes quite high when you are with Master Coaching.
All our tutors are experienced in their respective subjects and hold an in-depth knowledge of the subject. Our HSC Chemistry tutor is highly qualified with experience of lecturing Chemistry at the University of Technology, Sydney and the University of NSW. With a B. Sc in Math & Statistics, our HSC Math tutor supports the students to pursue each question to observe their approach towards the problem and then give out instruction for the students to complete the solution themselves.
We also offer HSC Physics, and other subjects coaching like business studies and more. So, if you are confused and down, if you are unable to come to any proper decision, do get in touch with us to get a consolidated solution for all subjects under one roof. We help you to get your first Band 6 by boosting your confidence level and clearing the concepts which you were once scared.
Master Coaching offers both small groups as well as individual sessions as per the student's requirement. Our sole aim is to recognize the inner strength of a child and hone their potential to the greatest use. We keep our teaching process simple and engaging for the students. We believe that every child is special and needs a little bit of positive nurturing to bring out the best in them.
If you truly want your child to score high in the HSC, call us today and let us pave the path to success for your child.